American Studies takes trip to Mark Twain and Harriet Beecher Stowe homes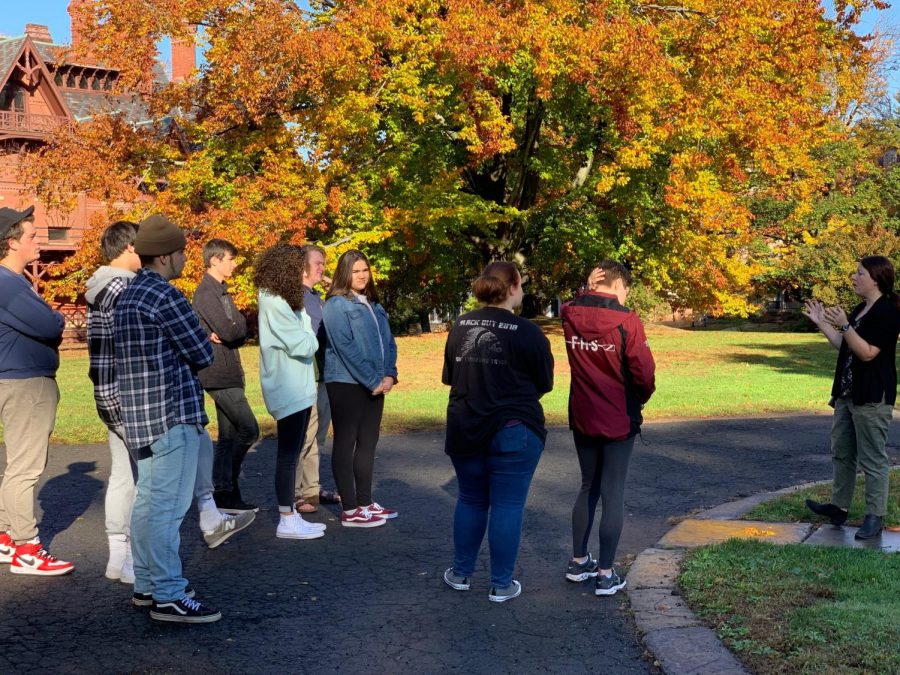 American Studies students took a trip to the Mark Twain House and Harriet Beecher Stowe Center on Wednesday, October 23, to expand their perception and understanding of Huckleberry Finn by Twain and Uncle Tom's Cabin by Stowe.
American Studies teachers MJ Martinez and Patrick Mulcahy hoped that the trip helped further develop their understanding of their unit of study which focused on Twain and Stowe as social commentators in their respective novels. While students learned about early American history, they also examined modern social commentary, discussing both the craft and its impact.
Returning from the trip, students worked on developing their own social commentary on a topic that is important to them. Martinez hopes that students connects the past to the present when approaching their projects.
"What I would love for my students to have taken away is how the stuff we learn in class comes from a real moment. I don't think they always see that this was a real thing at one point. We constantly live in the 'now,' so it can be hard to conceptualize. would also love for them to take away, they have the ability to do things in this world that will have a long-lasting impression on other people like Twain and Stowe," Martinez said.
Paraprofessional Donna Scott hopes that the trip inspired students to look at Connecticut as history.
"I hope they take away an appreciation for the history we have right in Connecticut and can also tie what we're learning in English and history to real life," Scott said.
Students in the class felt the trip helped them in not only understanding the past but also the present.
"The trip didn't just show how life was but also how it is now and how the future can be," junior Nick Campagnano said.
American Studies started as a brand new combined class of English and social studies during the 2018-19 school year and is offered to the junior class. Students from years prior remember the class and trip fondly.
"It was a pretty fun class. We learned a lot, the teachers do a good job getting the most important criteria across in an exciting way," senior Jack Hogan said.
Senior Alex Leconche appreciated the experience, in particular, to the Mark Twain House.
"I'd like to learn how life was back then, how they used to live with the limited resources they had," Leconche said.
Yet, as much as Mulcahy and Martinez want students to feel familiar with the content and skills learned in class, they also would like students to feel comfortable with one another.
"Looking forward in the school year, I hope that American Studies students build on their experiences from the first few units and become more comfortable in developing and sharing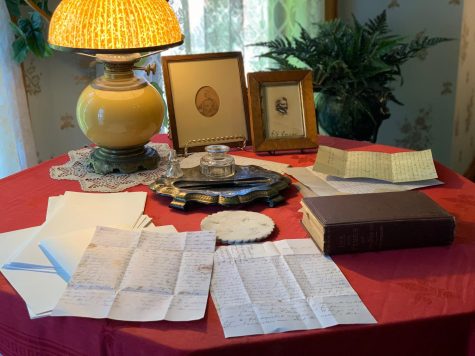 their opinions in class," Mulcahy said.