People should not be faulted for their old tweets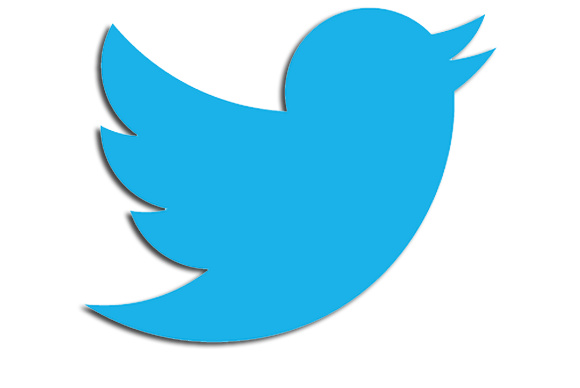 A new rule for 2019 has developed for celebrities and common folk alike: never ever tweet. The scrutiny that the all mighty tweeter can receive is absurd and certainly not worth the 140 characters.
According to Statista, Twitter is the United States' fourth largest social media networking site, so clearly posts are well-viewed once released. However, what makes matters worse is that old entries can be dug up by nosy internet scavengers. Research-
gate is upon us, and celebrities are the biggest victims.
The most recent and notable sufferer of their Twitter being investigated is comedian and actor Kevin Hart. On December 4, 2018, the African-American funnyman was announced as the host for ninety-first Academy Awards. However, just a day later, he stepped down due to the public criticism surrounding alleged homophobic tweets from 2010 and 2011. Although he apologized to the LGBTQ community,
Hart nonetheless saw his controversy as unjustified. As of now, no one has stepped forward and offered to host the prestigious Oscars, as many do not want to associate with the current controversy of the position and do not want their own previous mistakes brought into the spotlight. The common viewer suffers as well, as a luxurious television event is now clouded with uncertainty. While Hart's experience is by far the most timely and high profile, there are still countless examples of these types of scandals. In July 2018, Disney severed its ties with James Gunn and fired him as director of Guardians of the Galaxy Vol. 3 as the media drew attention to tweets he wrote from 2008 to 2012, joking about topics such as rape, child abuse, and pedophilia. While
cast members of the film publicly expressed their support for Gunn,
Disney did not reverse their decision and he has not been involved in any projects since. Outside of Hollywood, athletes have faced the unfair consequences of embarrassing tweets resurfacing. Former Villanova guard Donte DiVincenzo had profane tweets emerge from 2011, when he was 14 years old, following his Most Valuable Player (MVP) performance in the national title game of the 2018 National Collegiate Athletic Association (NCAA) basketball tournament.
A similar scenario applied to now Buffalo Bills quarterback Josh Allen, as racist posts from 2012 and 2013, before he was in high school, came to the public just hours before he was selected in the 2018 National Football League (NFL) Draft. This past summer, Milwaukee Brewers pitcher Josh Hader had a series of tweets from 2011 and 2012, when he was not even legally an adult, discovered during his brilliant performance in the 2018 Major League Baseball (MLB) All-Star Game. All three players, all in their early twenties, fell victim to simply being a teenager growing up in the digital age.
For better or worse, the internet never forgets. But in the case of resurfaced tweets, is it necessary that something is remembered or that research is done at the right moment? When looking across all the examples of Twitter controversies, a common trend is evident: all occurred when the celebrity was at the new height of their fame. It is not that the public is recalling these
past instances, but rather that when celebrities to come to a peak in their career, there is the sudden urge to dig into their pasts and nitpick their faults. It sends the message that people should fear success, as if they are fortunate to achieve any, the naysayers will quickly attack them.
While, yes, no person, let alone a celebrity, should say something offensive on a public platform, they are not the ones truly at fault here and should not be held accountable for irrelevant past mistakes. Although they did commit the sin, it is more disappointing that the public chose to ignore them while they actually took place, and instead only focus on them well after the fact when the sinner is of prominence.
It should not take several years to notice an offensive tweet. Going forward, when it comes to Internet controversy, we must ask ourselves: are we dwelling on this because the post is relevant, or simply because the poster is?