Summer opportunities available to students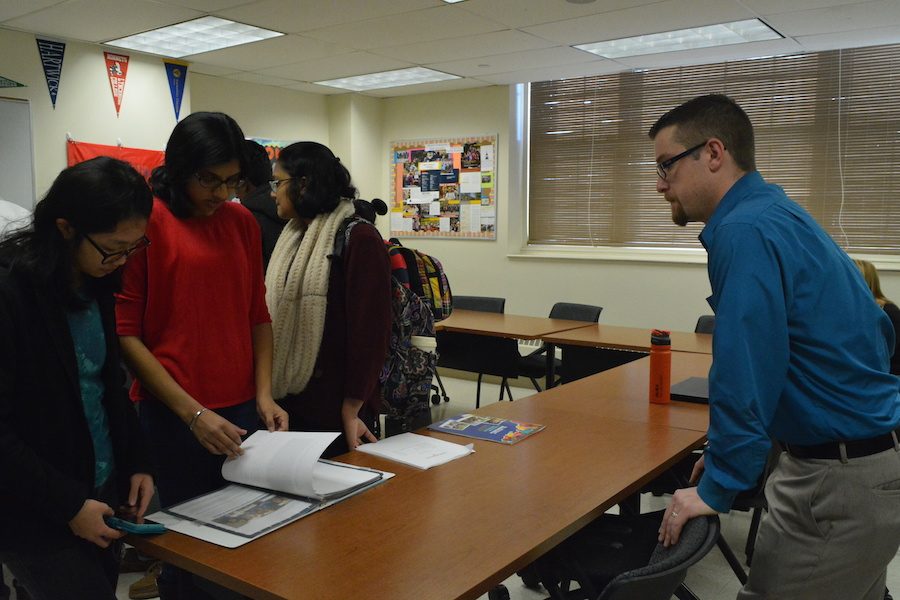 Kristy Pan, Editor-in-Chief
February 9, 2017
As summer opportunities open up for students, The Counseling Department is constantly advertising new options for students. However, application deadlines are coming fast. Some of these opportunities are posted on the bulletin board outside the Career Center.
Postings include internships, volunteer opportunities and job openings during the remainder of the school year and over the summer. In addition, lists of programs and binders full of information on summer programs are available on the School Counseling website and in the Career Center.
"Looking for jobs early on is always good because positions always fill up faster than expected, especially during the summer when college students return home and are looking for the same jobs," senior Bethany Pilon said.
According to School-to-Career Coordinator Kristi Ohanesian, some of the most popular opportunities include internships, job offerings and volunteer opportunities throughout Connecticut, as well as smaller programs outside of the state.
"First, students need to be realistic about their goals and availability to participate in summer programs. If making money is the goal, then the focus should be on finding a summer job," Ohanesian said.
Additionally, summer enrichment and internship programs can range from two to eight weeks, where students need to be commit to attending the entire program.
"Many programs, such as college enrichment and study abroad, can be costly so that is also a factor for students and parents to consider," Ohanesian said.
These opportunities offer students something to do over the summer when they are not focused on their schoolwork, but instead trying to gain an experience outside.
"I think for the summer opportunities, they're helpful in gaining work experience and can help them figure out careers they want to go to and what they don't want to go into. It also helps with their resumes and prepares them further for their futures," School counseling intern Alyssa Suhre said.
Almost all summer program applications are due prior to May 1. It is important for student to start early if they are interested in summer opportunities as many programs, such as the University of Connecticut Health Center summer volunteer program, fill up very quickly.
"I think primarily, I want to build on what I want to do and understand how the real world works. It's not something you can get out of a textbook and it's more of a hands on experience and makes you a more unique applicant," junior Rashmi Rajesh said.
Overall, these opportunities present students with a wide variety of opportunities that students typically would not have the ability to experience during the school year. Going to the Career Center to practice interviews and receiving help writing resumes ensure that the quality of work that students have shine through in their application.