Among us: The newest viral sensation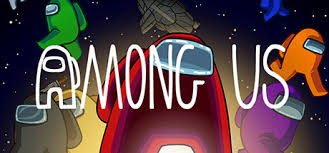 If you were to ask almost any teenager in the United States right now the most beloved game on a mobile device, the majority would say that the most popular game found on mobile devices is Among Us.
Made by Inner Sloth on June 15, 2018, Among Us was based on a previous game called Mafia. Players are with a group of people on a server of up to four to 10 players. Most of these players are crewmates that perform tasks; however, there are also one to three are impostors. These impostors can kill the crewmates, fake tasks, sabotage tasks, and even hide in vents.
For checks and balances purposes, the crewmates can also report dead bodies and meet in the game chat to decide who is suspicious and who should be ejected. The issue is that people who are good at being impostors will also do these same things like reporting a dead body that they just killed or even calling an emergency meeting. If the crewmates finish their tasks in time, they win. If the impostors don't get caught, they win. It is an interesting game and it is up to the player to communicate well with the others or lie and swindle to ultimately win the round.
After playing this game, I noticed the true genius of how this game plays out. Once you are killed, you can still perform tasks, but you cannot speak with the alive players and give away the impostor. Playing the game, I haven't found any loopholes to cheat, but that doesn't mean there aren't ways to do so. After a plethora of rounds, you get used to it and you start to understand the idea of the human interaction to find out if their alibi is good or if they're kinda 'sus. I also love the fact that you can make private rooms so you can only play with friends rather than strangers in a public chat.
There could be different tasks to perform and some of them could be a bit more challenging. For example, instead of having the simple tasks to do like fixing wiring in electrical and diverting power, these tasks would require more skill and coordination than the others.
Regardless of taste or preference of Among Us, it was the most successful game passing Fall Guys which was the most popular at the time. Let's just hope that the brains at Inner Sloth continue to innovate this game and more to come for the future for the sheer enjoyment it gives many people.