Hoheb pursues music and acting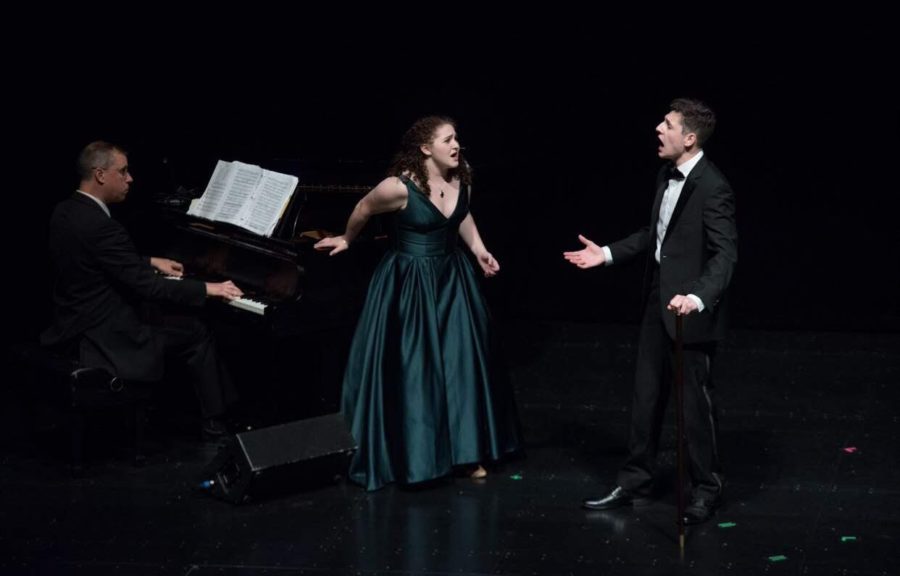 Pei Chao, Media & Photography editor
June 3, 2019
Senior Camille Hoheb has developed as a singer and an actress during her high school career. Active in both the music and drama departments, Hoheb has been part of choir since freshman year and has taken both Theater I and Theater II H. As a high schooler, she has also received numerous awards for her vocal ability and participated in selective choirs.
Music Department Chair Leslie Imse praises Hoheb for her "powerful voice" and for being "a versatile singer who can perform many musical genres such as classical and musical theatre."
Imse recalls that when Hoheb was enrolled in AP Music Theory class, which she taught, Hoheb "improved exponentially" in her command of music theory and performed well on AP exam after initially lacking confidence in her abilities.
Hoheb considers being part of the Ensign-Darling Vocal Fellowship, a program run by the Bushnell Center for the Performing Arts, to be her proudest accomplishment.  According to The Bushnell's website, members in the program "commit to hour long voice lessons, vocal coaching and music skills tutoring sessions each week" and attend "weekend master classes and events held monthly at The Bushnell." The application process includes an audition and up to two letters of recommendation.
"She has sought after every opportunity to grow as a vocalist, from working very hard on solos to captivating audiences with holistic performances on the stage," music teacher Louise Carrozza said.
Hoheb's first theatrical role was Amaryllis in The Music Man when the Theatre Guild of Simsbury put on the musical in 2012. In high school, her roles include Abigail Williams in The Crucible and Grandma Tzeitel in The Fiddler on the Roof. For these two roles, she received nominations for the Halo award, which recognizes the theatrical work of high schoolers in Connecticut. She has also been a student director and stage manager for the drama department.
"The sentiment that you are who you hang out with really rings true. Working with a great cast makes you a better actress. In the past eight years, I have become best friends with people who love theatre the way I do, and their talent and passion inspires me on a daily basis," Hoheb said.
Theater teacher Kathleen Seymour recalls that during a rehearsal, Hoheb's peers "burst into applause" when they heard her rendition of the song "Poor Unfortunate Souls" from The Little Mermaid.
"The cast was truly in awe of her talent," Seymour said.
Hoheb will be attending the University of Connecticut this fall with the intention of majoring in vocal performance, and she also wants to pursue a masters degree in singing from a music conservatory.