Newly elected council members look towards next year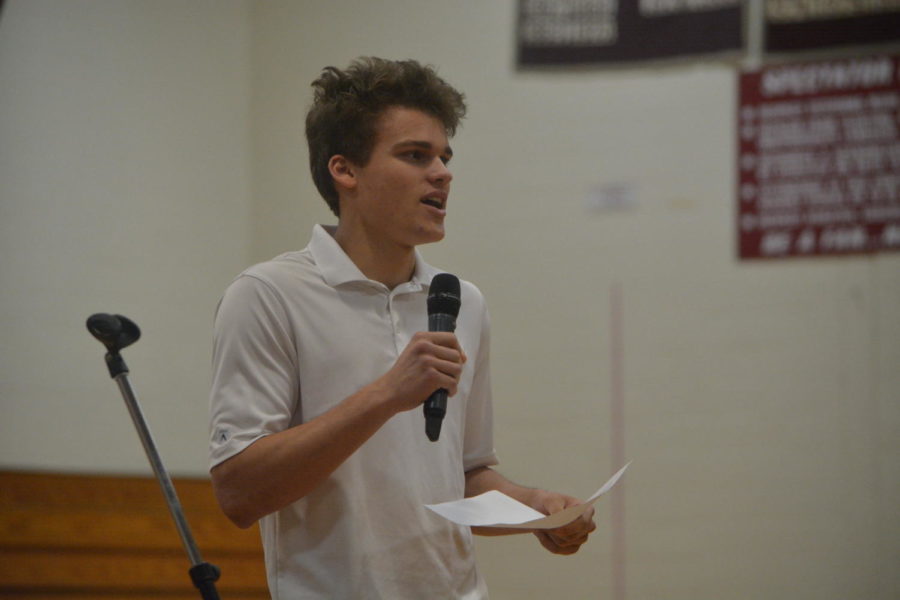 Matthew Arena, Sports Editor
May 25, 2019
On May 24, student candidates made speeches in attempts to get elected as a member of the 2019-2020 Student Council.
The rising sophomore president will be freshman Sonali Patel while rising juniors will have sophomore Olivia Giuffria representing the council as the president.
The entire Executive Council was already determined prior to "Election Day," as each position was being sought after by just one student. Their members include juniors Executive Class President Sophia Giuffria, Vice President Internal Sarah Hennig, Vice President External Amanda Rodrigues, Secretary Caroline Leary, and Treasurer Shrey Sharma
Giuffria, who was a member of the Executive Council as a junior, as well as Vice President for the class of 2020 her sophomore year, had wanted to become Executive President for a long time.
"I'd like to kick off the beginning of next year by implementing FHS' first ever buddy system between the incoming freshmen and upperclassmen. This will make the transition into high school more comfortable for the freshmen, and upperclassmen will have the opportunity to provide guidance to a peer. I will also begin to work with the Executive Council on making FHS more environmentally friendly. Our school has a lot to improve on in this aspect, and the council will be making the environment a priority next year," Giuffria said.
Senior Sia Goel, the current Secretary of the Class of 2020, will take on a larger role as President of the class. She has the intent of bringing the class closer together before graduation.
"I ran for Class President because I wanted to help the class of 2020 leave a lasting legacy on FHS. I am passionate about making our senior year the best year yet for our class and enjoying some our last memories as a class together," Goel said.
Although not on the Executive Council, she plans to encourage frequent cooperation between the two.
Leary and Sharma will both be first-year members and are looking forward to being apart of a leadership role within the school.
"I hope that I can work on my leadership and communication skills, and collaborate with my other council members to help make the school a better place," Leary said.