Teacher leaders pursue administrative certification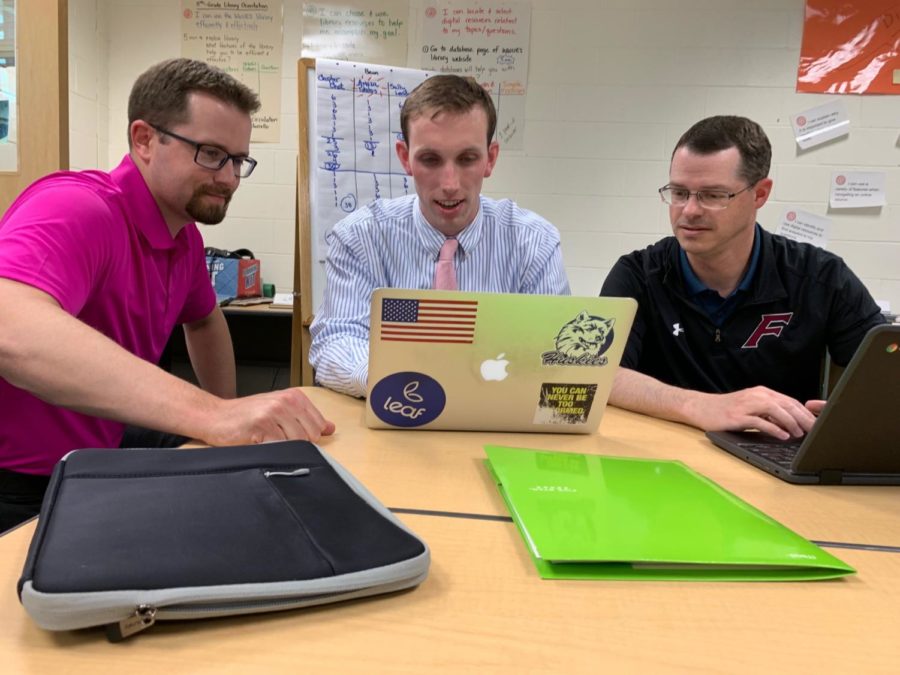 In collaboration with Central Connecticut State University (CCSU), 28 Farmington teachers across the district have enrolled in a Farmington-based Sixth Year cohort. Upon completion in two years, the teachers will have their Intermediate Administrative Certification (092).
All teachers enrolled need a Masters degree and a minimum of three years of experience to be eligible. Once accepted, they will complete a 30-hour program that covers special education, instructional leadership, educational administration, law, ethics, and governance. The program emphasizes social justice and equity. Students can expect a highly collaborative and rigorous experience.
According to Department of Educational Leadership, Policy, and Instructional Technology Associate Professor Ethan Heinen, he looks forward to working with Farmington, a district he characterizes as "progressive and highly collaborative."
"[We hope our students] bring about transformational change in CT schools. This will [be] done through challenging coursework that focuses on content knowledge and applicable skills," Heinen said.
Student Activities Director Russ Crist plans to use his learning the program in his new position as Assistant Principal at the high school. "I am most looking forward to collaborating with and learning from my colleagues, who all have different strengths and experiences to bring to the cohort," Crist said.
English teacher Lauren Gallucci also looks forward to working with other district professionals and feels "energized by [her] colleague's enthusiasm and support." She plans to use the program to be a cooperative leader.
"I hope to one day serve in a building leadership role in an effort to engage more deeply with all stakeholders: administrators, teachers, parents, and students, on critical matters, such as school culture and climate, equity, and instruction," Gallucci said.
Currently, three high school teachers are enrolled in the educational programming at CCSU. World Language Department Leader Stefanie Pagano-Kor and art teacher Andrew Minor are working towards their 092 certifications, while English teacher MJ Martinez was recently accepted into the doctoral program and will also earn her 092 certification.
The three are entering the internship phase and look forward to learning from their mentors. Pagano-Kor will be working with Dean of Students Mary Lundquist, and Martinez will be working with Assistant Superintendent Kimberly Wynne.
"One of my favorite parts of the CCSU 092 program is being in classes with educators who work at different levels and in different districts. Being able to collaborate and engage in discussions with these peers gives me new perspectives on teaching and learning and provides me with opportunities to incorporate new ideas into my practices as a teacher and a leader here at Farmington High School," Pagano-Kor said.