"3 vs 3" tournaments raises money for student council and charity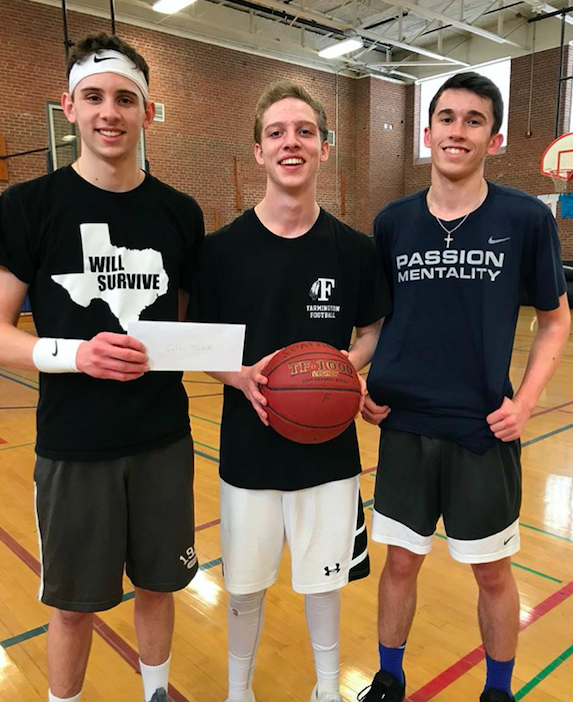 The Class of 2020 student council held a "3 vs 3" tournament on March 14 to raise money for the class's future events such as junior and senior prom. The prize: courtside tickets to a Boston Celtics game at Madison Square Garden donated by the Fiondella family.
"The overall goal was to be able to raise money for our class since next year and senior year we have to pay for big events such as prom. However, we also felt that we should donate it to our charity of choice, which ended up being the Bridge Family Center. The $500 we raised really helped out in both aspects and helped us achieve both of our goals," sophomore student council president Amanda Rodrigues said.
The cost of entering was $30 per team, and a total of 10 three person teams participated in the tournament. Games lasted 10 minutes and a total of 30 games were played.
Student Council hoped that the courtside tickets would attract more players to the tournament, and according to sophomore delegate Matt Arena, the tickets were a big motivator for the playes.
"[The student council] didn't think a 3 v 3 tournament by itself would attract too many students. The Fiondella's generous donation of the courtside tickets definitely spiked the students interest. The whole student council and the winners of the tournament are definitely thankful for their donation," Arena said.
 After the final game, winners were crowned and given their four courtside tickets. The winners of the tournament were seniors Oliver Cartnick, Nick Teixeira, and Cam Bergin, who won a total of five games.
"This tournament was just a chance for me and a few of my friends to play together, since we're all seniors, and we don't have a lot of time left together. Although we are not all going to the game, since I will be away, I hope my teammates have fun and I had a lot of fun participating," Cartnick said.
This was the first year that the class of 2020 put on this fundraiser, so it is unclear if they will be planning on doing this event annually to raise money for school events, such as prom.
"We raised a lot of money through this fundraiser, so I personally think it would be a good idea to make this an annual thing. Our grade could always use more money to pay for big events," Arena said.