Tutoring program expands with new grant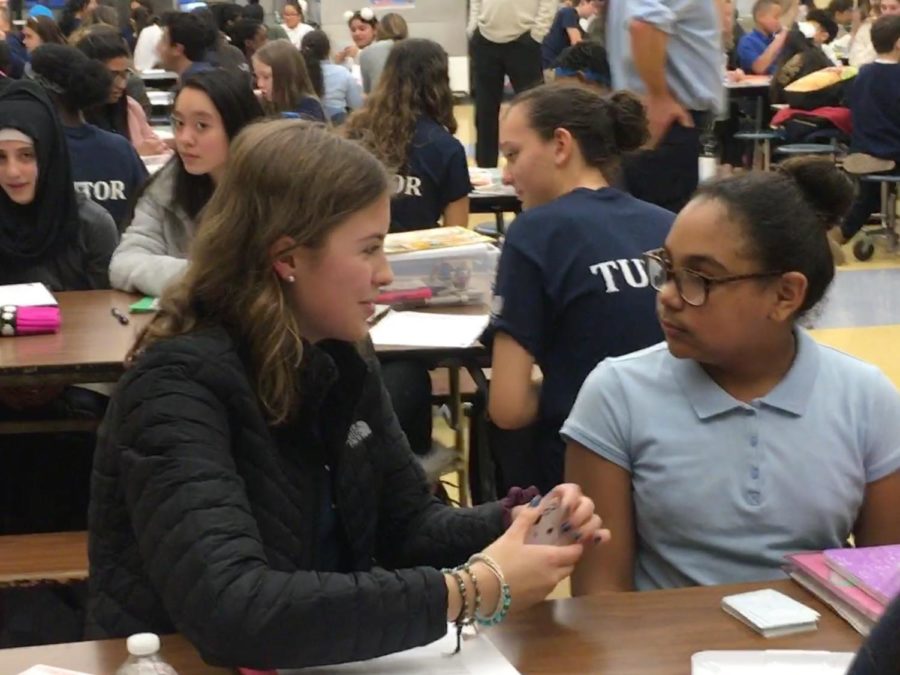 Anna Green, Media & Photography Editor
February 6, 2018
After receiving a grant for the program from the Community Chest of New Britain and Berlin, the Vance Village tutoring program has expanded from 50 tutors last year to almost 70 tutors. Students participating in the program chose to be either a literacy or math tutor depending on where they felt they were most qualified.
As a result of the grant, this year the program has two busses instead of one to transport students from the high school to New Britain for tutoring sessions. It has also allowed the program to provide a late bus for the New Britain students. The hope is that this will provide transportation home for students who could not receive tutoring in the past due to a lack of transportation home after the program.
"It's great to be able to help these kids who do not get the same opportunities that we do with their education," junior Owen Belisle said.
The grant has also allowed for the purchase of new books, t-shirts, and other supplies as well as an additional teacher from the elementary school to help in supervising the program.
School-to-Career Coordinator Kristi Ohanesian has been running the program since its start.
"The tutors' primary role is to help younger students to improve their reading and math competency and to help build their skills and confidence. In addition, we hope the tutors will form relationships with their tutees and serve as positive role models," Ohanesian said.
The program provides books, journals, and other materials for the tutors to use. Ohanesian hopes that the student volunteers enjoy their time as a tutor while remembering to focus on why they are there.
"I believe that the tutoring experience is a great way for Farmington students  to gain a better understanding of the challenges that  many children face growing up in an environment quite different from their own. I hope that the students who participate as tutors will find the experience both eye-opening and rewarding and will encourage them to continue to seek out opportunities to serve their communities throughout their lives," Ohanesian said.
 Vance tutoring advisor Mike Baxer views the program as being beneficial for both the tutors and the students being tutored.
"It is our hope that the caring and supportive relationships our tutors form with these young students will serve to remind them that they are important and that there are people out there, besides relatives and teachers, that care about them and their future," Baxer said.