Library hosts Lit Fest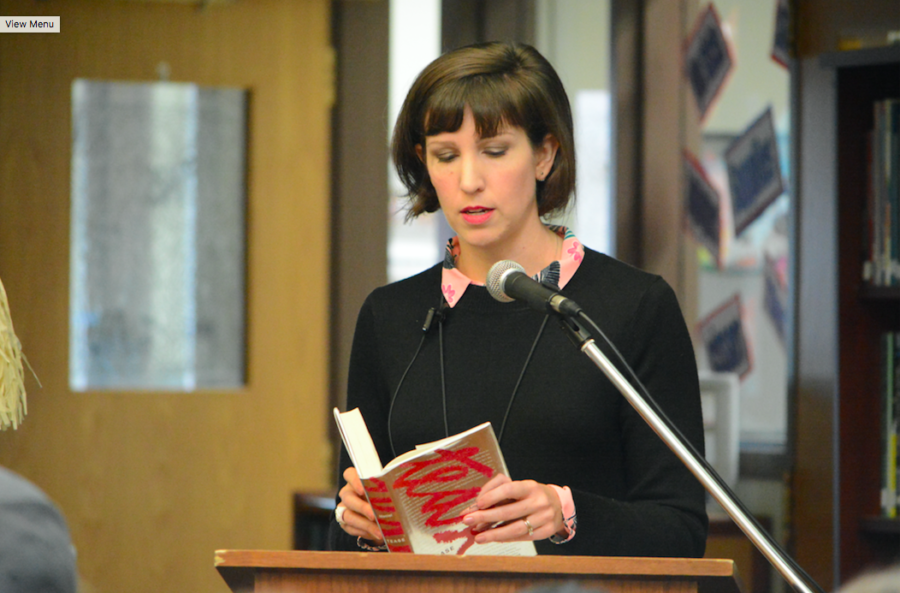 As a call to all booklovers, the high school hosted a Lit Fest in the library on November 1 through 3, which consisted of a sampling of activities such as visits from authors as well as poetry and storytelling slams. The authors who attended were Amanda Maciel, author of Tease and Lucky Girl; Matthew Dick, author of Memoirs of an Imaginary Friend; as well as poet Danielle Pieratti.
  "We've done things in the past to encourage our students to do more independent reading and to celebrate the idea of reading as a whole. Students here are extremely busy and don't normally turn to take some time to read so we are trying to encourage students to carve out some time for it with this Lit Fest," Library and Media Specialist Nancy Carlson said.
  Students and teachers were given the opportunity to be active listeners and learners to the literature in a meaningful way outside of a classroom setting.
  "The classroom environment is only one place where literature can be powerful and relevant, but there are limitations to only experiencing something in one context or from one perspective.  Even though it's still a school setting, the Lit Fest allowed our school's community to see the worlds of reading, writing and literature from different perspectives," English teacher James Carter said.
  Maciel, whose primary career is in book publishing, hoped to do just that. She offered multiple perspectives on the writing process and choices that writers make to convey their messages to the readers.
  "Directly publishing your thoughts most recently for authors has been so amazing since sometimes it's hard to do so and I believe through the writing and publishing process, I have been able to do just that. It is definitely encouraging for people to be able to do this and I don't think people spend enough time really unpacking that," Maciel said.
  Since this event took place right in the school, students were given the opportunity to speak to these authors directly, which provided a different experience for them that isn't given in their everyday classes.
  "I thought it was interesting how Amanda Maciel compared writing to acting in a play. She mentioned that you have to take a step back and look at the story from an audience's perspective before you can see the actual plot of the play, which is pretty much the same thing as any story," junior Abby Simard said.
  Lit Fest promoted reading and literature amongst all students and teachers which gave them a chance to view the world of literature as well as the world around them differently too.