Joey Garlic's serves best pizza pie
Pizza is renowned as an Italian classic turned American comfort food, and a good slice can be found anywhere from a local Mom and Pop shop to a national chain restaurant. For many students, pizza is a quick and easy favorite for on-the-go meals or nights out with friends, but choosing a favorite can be tough.
Between price, size, topping choices, cheese, freshness and other factors, there's a lot that goes into choosing the best pizza place. However, 60 percent of over 300 students surveyed believed that taste was the most deciding factor in choosing the top spot. Survey participants selected their top four out of 12 local restaurants, with the top ranking being Naples, George's, Joey Garlic's and Olee's. We conducted a blind taste test with each restaurant's plain cheese pizza, without any additional toppings or extras.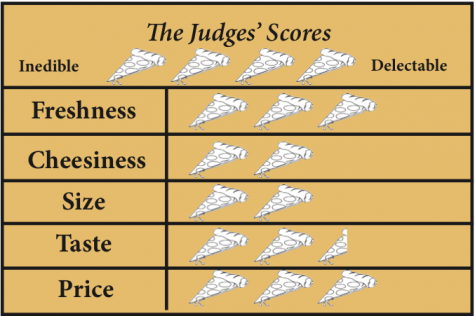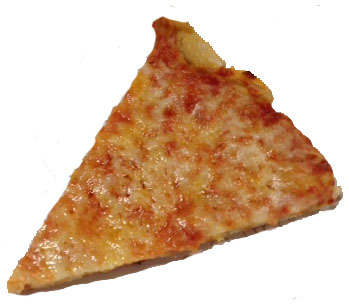 Joey Garlic's in Farmington trumped other local pizza places with their savory, fresh and distinctly cheesy mozzarella pie. Atop a well-baked, crispy but not overcooked thin crust that created a solid base, their mozzarella and unique blend of olive oil, fresh oregano and basil provided an extra hint of freshness that made each slice exciting and just as flavorful as the last, putting it above its competitors.
  Founded on the belief that guests deserve 'quantity and quality that will absolutely amaze,' Joey Garlic's pizzas carry robust and memorable flavors that provide an alternative to other restaurants' slices.
Even upon opening the box, the bright, caramelized color of the cheese made the other restaurants' pizzas pale in comparison. With a thin crust lightly browned on the edges, the cheese and sauce appeared evenly spread over the whole pie, without huge pools of grease or oil anywhere on the pizza or box. The balance of flavors between the cheese and herb mix made for a unique eating experience, as compared to other pizzas that were bland, artificially cheesy or dripping in grease. The unique plum tomato sauce and larger slices added to the pizza's already exceptional eating experience.
"We try to get the freshest ingredients possible so that it is pretty much the same every time. It really is an old neapolitan pizza, meaning thin crust," Joey Garlic's Manager Anthony Ravida said.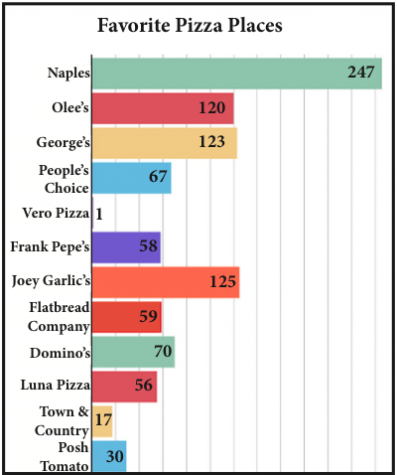 Overall, the way the pizza was cooked showed effort and care in preparation with a dedication to creating a distinct flavor, resulting in a pizza that topped the charts.
Although we only sampled the most basic slice, Joey Garlic's also offers 20 other specialty pizza options in a mix of different topping and sauce combinations, appealing to pizza lovers of all types. From the New Haven-inspired Clam Casino pie to three different vegetarian pizza options, Joey Garlic's is serving up menu options to cater to a wide variety of diners.
However, pizza isn't the only thing Joey Garlic's offers and is known for. The options only continue to a wide range of pasta, entrees, grinders, salads and burgers, offering more choices to diners.
So if you're looking for a pizza made with care and infused with flavor that is hard to find in other pies, Joey Garlic's is the place to go. No matter your pizza topping preference, dietary needs, or just how adventurous you are, Joey Garlic's has the top-notch slice for you.