Barstool Sports' "Barstool Fund" raises $35 million to support local businesses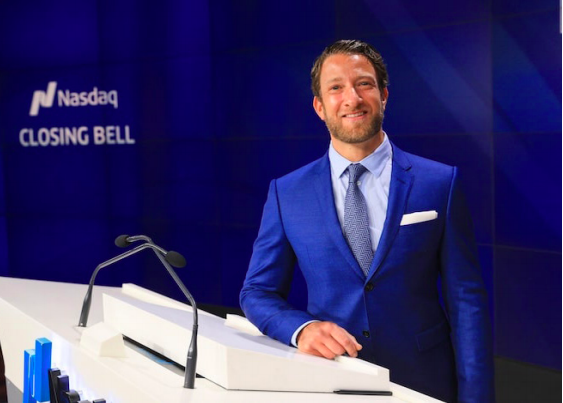 Dave Portnoy of Barstool Sports is attempting to provide a sense of hope within the difficulty of the COVID -19 pandemic.
The introduction of the Barstool Fund on December 17, 2020 was Portnoy's gesture to help support the small businesses of America amid the financial crisis. Initiating donations with a personal deposit of $500,000 from his own pocket, the fund has since received donations from a variety of high profile individuals including: Tom Brady, Aaron Rodgers, Kodak Black and Elon Musk. As of January 22, the fund has raised over 34 million dollars, with the contribution of over 200,000 individuals. Portnoy recognized that support for the initiative would be present due to the popularity of his primary project, Barstool Sports. The account, located on all major social media platforms is primarily a source of comedy and satire, in addition to limited amounts of sports reporting. With over nine million followers on Instagram alone, the site is a perfect opportunity to spread awareness and generate excitement around the fund.
"If the fund runs low, I'll go to big donors, or talk about it on social media and it will explode," he told the NY Post," Portnoy said.
With the nearly $35 million that has currently been raised, the fund has been able to financially support over 220 local businesses across the country, with eight institutions being located within Connecticut.
Portnoy and the Barstool Fund have supported restaurants like La Cucina in Torrington, Connecticut (CT), Red Rock Tavern in Hartford CT, and New York Pickle Deli in Rocky Hill, CT. Not only these restaurants, but restaurants across the country supported by the fund have seen an increase in business and local support.
Unlike the federal government's COVID-19 aid program, which provides a onetime loan, Portnoy has vowed to provide his beneficiaries with funding every month until the pandemic ends.
The selection criteria for receiving financial assistance consists of one requirement, all employees of the business must have been kept on payroll throughout the pandemic. If the requirement is met, Portnoy will then select businesses that demonstrate exemplary service to their local community and a sincere passion for their work.
Additionally, Portnoy looks into the legacy of each individual business. Many businesses impacted by COVID-19 the hardest, have been family-owned restaurants which have been running for years. Portnoy ensures that the legacies of these restaurants will continue.
Regularly sharing his FaceTime interactions with the business owners on his personal social media pages, Portnoy extends a personal and emotional sentiment to the individuals supported by the fund. With small businesses taking the blunt of the impact during COVID-19, the Barstool Fund has been assisting significantly.
All interactions can be found on the official Barstool Fund Instagram page: @barstoolfund.
If desired, you can use the following link to donate to the fund: https://www.barstoolsports.com/the-barstool-fund