WandaVision makes impressive premier as Marvel's first big release since 2019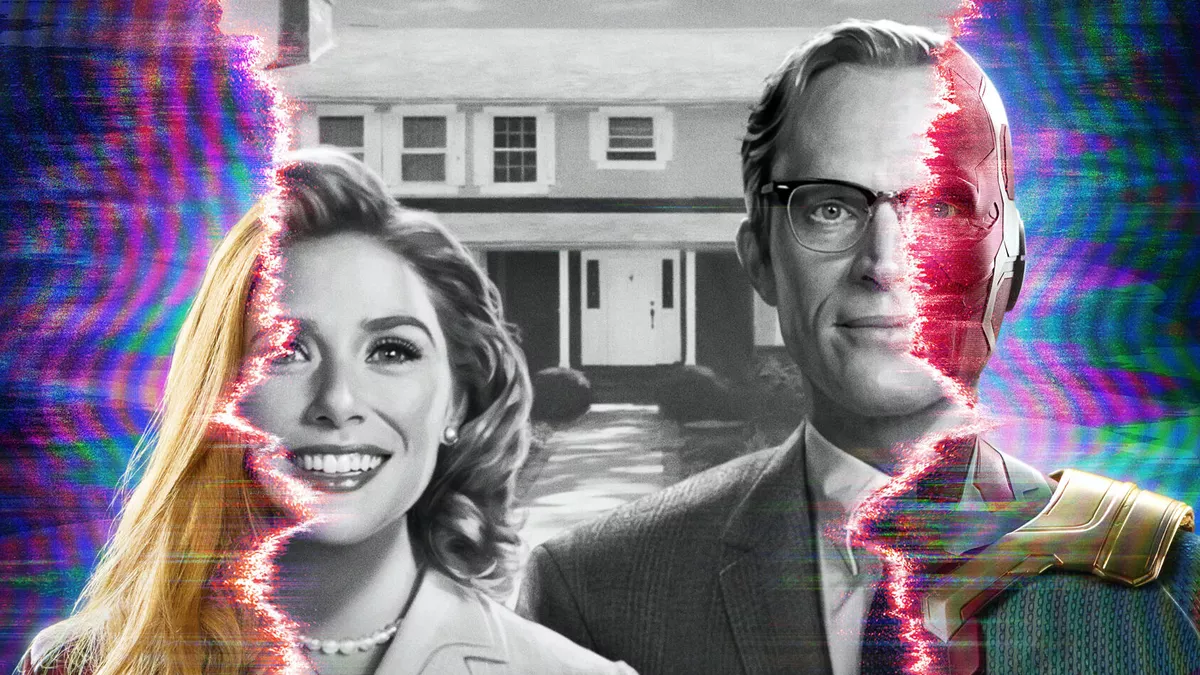 Marvel's highly anticipated WandaVision premiered January 15, exciting fans and pleasing critics. Marvel, like most other entertainment companies, was forced to push back the release dates of their newest films through the struggles of the pandemic. Black Widow was supposed to be released May 1, 2020 which would have been the start of Marvel's phase four, the next group of movies in their Cinematic Universe. Although, it got pushed back a full year and is now planning on hitting theaters on May 7. This makes WandaVision the first Marvel content to be released since July 2, 2019 when Spider-Man: Far From Home premiered. 
Kicking off phase four of the Marvel Cinematic Universe (MCU) with a show only makes sense considering the current protocols restricting and discouraging people from going to movie theaters. WandaVision releases one episode every Friday on Disney Plus, outside of the premier, which excited fans with the first two episodes. The show currently holds a 97 percent rating on Rotten Tomatoes thanks to critics who like the different style and unique approach Marvel has for the show. 
"WandaVision works best precisely because it is unlike anything the MCU's model has ever produced before," critic Brandon Katz said. 
 n fact, each episode progresses through the 1900's, and is inspired by classic sitcoms. Starting in the 1950's in black and white, viewers can see similarities to I Love Lucy, The Dick Van Dyke Show, and Bewitched. By the end of episode two, the show turns to color as it enters a new sitcom decade.
"It's like a conversation of American sitcoms through the decades, with a Marvel film, and they're constantly in dialogue with one another so it's been really fun and different," lead actress Elizabeth Olsen said in an interview with Entertainment Weekly. 
To imitate each decade as authentically as possible, the crew even used old fashion tricks to create the on screen magic instead of using CGI. This was especially important for when the cast performed the first episode in front of a live studio audience. 
"The thing that was so remarkable was these special-effects guys were used to blowing things up and dealing with fire and extreme wind, and [now they] were becoming puppeteers of props," Olsen said. 
Although the first couple episodes appear to be just an old fashioned sitcom, there are clues throughout hinting at more action, suspense and traditional Marvel content. 
"I think they're going to be massively surprised by the end of the show. I really think people are going to be like 'Oh my god' and they're going to look at the MCU in a whole new light," lead actor Paul Bettany said about Marvel fans in an interview with Lights Camera Barstool podcast.
The show has a total of nine episodes, the last one set to release on March 5. Soon after on March 19, The Falcon Winter Soldier series will premiere, followed by the Loki series and Black Widow, both of which will be released in May. With even more movies and shows planned to release in late 2021, Marvel fans have plenty to look forward to after a full year without any new content.