High school plan to reopen delays from October date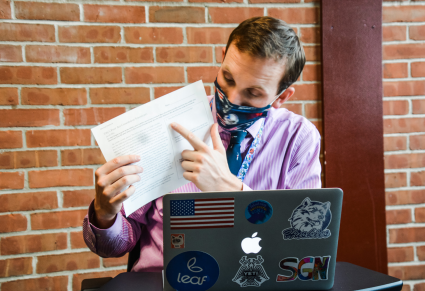 As the global pandemic continues, schools around the country have had to adapt. Farmington Public Schools began in a hybrid learning model, which combines both virtual and in-person learning. Hybrid learning splits schools into four cohorts. The first two cohorts, A and B, learn both remotely and in-person. Cohort A consists of students with last names A-K, and Cohort B consists of students with last names L-Z. Cohort C students attend classes solely from home, while Cohort D comes to school every day.
In order to prepare for the new hybrid learning model, the school year was delayed by one week and began on Wednesday September 2.
"The hybrid learning format is definitely not as good as traditional in-person learning, but given our circumstances, I think it is a pretty decent set up. At the very least, it's great to see some students in person each week," social studies teacher Patrick Mulcahy said.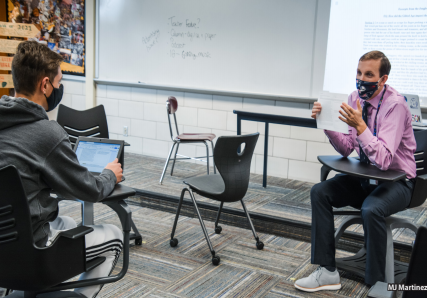 By October 5, all elementary schools including West Woods Upper Elementary School and Pre-K merged cohorts and returned to full in-person learning with the exception of Cohort C. The following week of October 14 was scheduled for Irving A. Robbins Middle School and the week after that for the high school.
However, the Farmington Valley Health District (FVHD) recommended that the high school postpone their arrangement to merge cohorts.
"All decisions related to our response to COVID-19 involve collaboration with several community partners including the Farmington Valley Health District. Given the intermittent rise in COVID-19 cases, we opted to delay a full reopening here at FHS," Principal Scott Hurwitz said.
However, the high school is still planning to re-open fully when it is safe to do so.
"I'm really looking forward to when everyone gets to be in school together. I think that it's important for us to be with all of our peers to return to some more normalcy, but I also think that we have to do it safely and with public health in mind," sophomore Yanna Zervas said.
Extra safety precautions will be introduced shortly such as personalized shield for high school students.
"Safety remains a top priority at FHS. The best precautions to take are following the three W's. Wear a mask, wash your hands often, and watch your distance (preferably six feet or more works best). We need to continue to practice these habits inside and outside of school," Hurwitz said.