COVID-19: Changes world, current way of life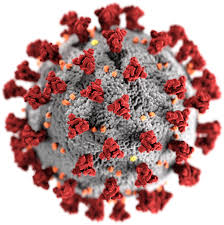 Sydney Bigelow, Khrystyna Stets
April 29, 2020
The beginning of 2020 has presented society with multiple significant challenges, with the COVID-19 topping the list. The global pandemic has reached unprecedented levels, forcing people to adapt to a new way of living.
The Coronavirus was declared a national emergency on March 13, forcing the federal government to take action in supporting local hospitals and supplying much needed personal protective equipment (PPE).
Currently there 1,622,167 confirmed cases and 97,264 deaths worldwide. All states within the United States (US) report cases with 475,873 total cases in the US, reports the CDC, 17,820 deaths in the US. Aiding in those total numbers is the 9,784 cases and 380 deaths in Connecticut, specifically. In total around 365,250 people have recovered from it in the world, with 26,496 in the US.
"I am in the healthcare business, and my main concern lies with my elderly clients. It is important to me that they understand they are at higher risk, and they are aware of this, and continue to practice good hygiene," health insurance broker Todd Bigelow said.
The first case of person-to-person Coronavirus transmission in the US happened when a woman who traveled from China to Illinois in mid-January likely passed on the bug to her husband, new research reveals. Researchers learned that she had "frequent, close contact" with her husband, who had not traveled to Wuhan. On each of those days she had an active cough and was also suffering from nausea, abdominal discomfort, and dizziness.
Her husband, who has chronic obstructive pulmonary disease, was monitored because of his "high risk exposure" and tested positive for COVID-19 15 days after his wife first started feeling sick. He reported some symptoms days earlier. Researchers identified 347 people who may have had contact with the couple. Forty-three people developed symptoms and became "persons under investigation," but no one tested positive for the virus, the study found.
The symptoms of most Coronaviruses are similar to any other upper respiratory infection, including runny nose, coughing, sore throat, and sometimes a fever.
Currently, there is no vaccine for Coronavirus; the Center for Disease Control recommends preventing the infection by washing hands thoroughly with soap and warm water or with an alcohol-based hand sanitizer, keeping hands and fingers away from eyes, nose, and mouth, and avoiding close contact with people who are infected.
"The CoronaVirus is very serious because people are dying from it. In Wuhan, the first three months there was a fifteen percent mortality rate which is very high. It spreads so quickly and so easily that we're on the fringe of this becoming an epidemic for the countries that have it. Yes, it's very serious, but for the countries that don't have it every precaution should be taken to make sure it doesn't become an epidemic," Mark Watson, M.D. said.
On March 8, Connecticut Governor Ned Lamont announced the first confirmed case of COVID-19. The person likely became infected with the virus that causes COVID-19 during a recent trip to California and sought medical care shortly after returning to Connecticut.
"We have been expecting for some time that a Connecticut resident would become infected with COVID-19, so this should not come as a surprise to anybody," Lamont said.
On March 10 the state of Connecticut declared a Public Health Emergency and limited the amount of people in a building to less than 100. The Connecticut Interscholastic Athletic Conference (CIAC) had also canceled all winter sports tournaments.
"Uncertainty of Coronavirus and its impact on the state contributed to the decision to cancel the winter tournament games. The CIAC understands and appreciates the disappointment that student athletes, parents, coaches and administrators may feel as a result of this decision. However, we must always place the health and safety of our student athletes first," CIAC Executive Director Glenn Lungarini said.
On March 10, Lamont declared the state of Connecticut in a state of emergency as a response to the confirmed Coronavirus cases in the state. Governors across the country have taken similar steps, including those in New York, Rhode Island and, most recently, Massachusetts. At the time, Connecticut had two COVID-19 testing kits, each of which can administer between 500-600 tests.
On March 12, multiple Connecticut schools were canceled, giving a two-week "break" to at least at least 295,000 students as the fear of Coronavirus spread. Each day schools across the state feed lunch to nearly 200,000 children from low-income families. Many districts have planned alternative ways to get food to these children by setting up locations to eat or pick up food. Hartford has five locations for children to visit and Bridgeport will keep 15 schools open for meals.
That same day, following the sudden cancellations, Lamont signed a new executive order into place waiving the 180-day requirement for schools in the state. With more than a dozen school districts are making schedule changes or closing as more confirmed cases of COVID-19 are being reported. Lamont's new executive order requires schools to be in session or until June 30, 2020, at the latest. This means that if the school has not hit the 180-day mark by June 30, the district will determine that to be the last day of school. Currently, Farmington Board of Education voted to hold graduation on June 11 after implementing Connected Learning and shortening the typical April break, turning it into a four-day weekend.
On March 23, Lamont announced that schools would not be returning until May 20 at the earliest. All schools in the state must continue to complete school online until then. It is undetermined whether or not schools will re-open with some state already closing school for the year.