"Super siblings" dominant throughout high school athletics history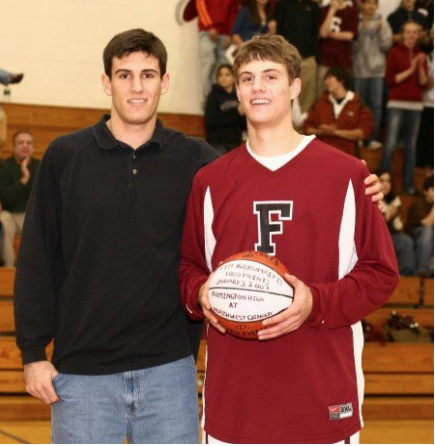 Throughout the history of athletics at the high school, some dominant sets of siblings have come through the school and made a huge impact on their teams. Some families will have their names etched in Farmington's history for the athletic success of siblings in their families. From the Wooden's to the Arena's, Farmington has seen some absolutely dominant siblings wreak havoc in athletics through the past few decades.
The Abromaitis Brothers: Jason ('03) and Tim ('07)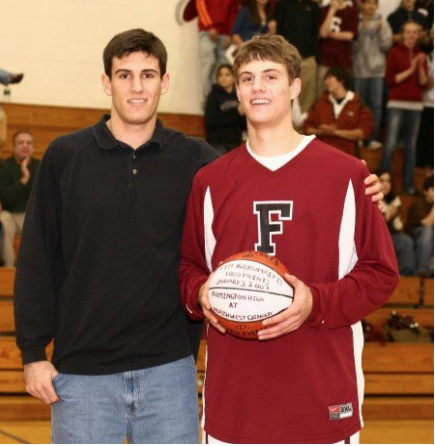 Perhaps one of the most decorated sets of siblings on this list, the Abromaitis brothers left an everlasting impact on Farmington basketball. The older of the two brothers, Jason, averaged 26.2 points, 10.5 rebounds, and three assists in his senior season, one in which he was named the Gatorade Player of the Year in Connecticut. Jason is a member of the 1,000 point club at the high school and went on to take his talents to Yale after an outstanding high school career. The younger brother, Tim, is Farmington's all-time leading scorer (1,499 points) and went on to play basketball at Notre Dame, and still plays professionally in Europe. Both brothers were two time all-state selections and McDonald's all-American nominees.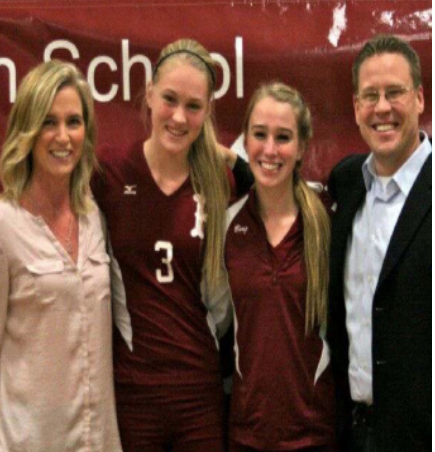 The Borg Sisters: Emma ('12) and Sophie ('15)
Emma was a captain of both the girls volleyball and softball teams and led the volleyball team to the state semifinals her senior year. She earned all-conference honors for both volleyball and softball, and was an outstanding overall athlete. The younger sister, Sophie, graduated with two state championship rings, one for basketball and one for volleyball. Sophie was a four-year starter in basketball, and is a member of the 1,000 point club. She was an all-conference and all-state selection for both basketball and volleyball, and received multiple Division I college offers to play volleyball. The Borg sisters go down in the high school history as two of the most dominant athletes in their respective sports.
The Noon Brothers: Preston ('07) and Spencer ('09)
The Noon brothers had high expectations surrounding them when they got to high school, as their father Mark Noon is one of the area's best all-time high school basketball players. Mark won back-to-back state championships during his time at Saint Paul Catholic high school in Bristol and set a number of individual records while earning all-tournament, all-league, all-state and all-American honors. Preston Noon played both soccer and basketball, and led the boy's soccer team to a 17-1-1 record his senior year, while earning both all-conference and all New Britain Herald honors in the process. Spencer Noon won a class LL state soccer championship in 2009, and scored 66 goals his senior season in addition to earning all New England honors and being named the Hartford Courant soccer player of the year. Spencer Noon is also a member of the 1,000 point club for basketball and was a team captain.
The Arenas: Abby('15), Timothy('18), and Matthew('20)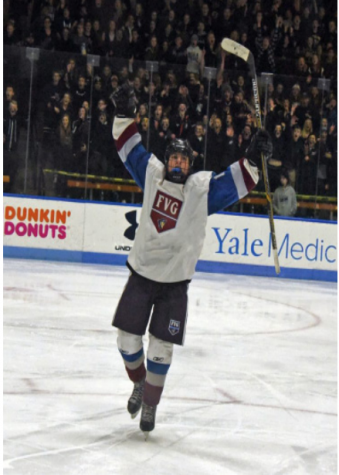 A family drawn to Farmington sports since they were born, the Arena's had decorated careers throughout their time. The first being Abby, who was a first team all-state lacrosse selection her junior and senior year as well as an all-American nominee her senior year. Timothy had a historic career on the boys hockey team, setting the school record for career points (200) surpassing current National Hockey League player Nick Bonino (161) in the process. He was named Connecticut player of the year, All New England Most Valuable player, and won a state championship his senior year. Also on that championship team was younger brother Matthew, who surpassed Bonino on the all-time points list this season, moving into second place behind only his brother.
The Wooden Brothers: Terry ('85) and JoJo ('88)
Athletic Director Jack Phelan referred to the Wooden brothers as "some of the best athletes to ever come through Farmington High School." Both brothers were first team all-state football players and were highly coveted college recruits in the state of Connecticut. Both Terry and JoJo played Division 1 football at Syracuse University, and Terry ended up playing in the National Football League for nine seasons. JoJo was also an all-state basketball player and is a member of the 1,000 point club at the high school. Both JoJo and Terry set a variety of athletic records, and the Wooden brothers will forever be remembered as some of the most outstanding athletes to ever attend the high school.
The Hurst/Saunders Siblings: Jalen Hurst ('12), Cheray Saunders ('16), and Chardae Saunders ('19)
The eldest child of the trio, Jalen, was a star on the hardwood, leading the 2012 Farmington team to a 20-6 record, and a trip to the state semifinal game. Cheray played both volleyball and basketball at the high school, and on top of being a state champion, she is the school's all-time leading scorer for girls basketball. Chardae also played volleyball and basketball and was a large contributor on the 2018 girls basketball team that reached the state championship at Mohegan Sun. All three siblings went on to compete at the collegiate level.
The Momah Siblings: Uju ('11), Muna('16), Obi('14), and Bube (transferred)
Another group of siblings that were dominant on the basketball court, the Momah family name will be remembered in Farmington for many years. Uju helped lead the 2011 girls squad to a 16-7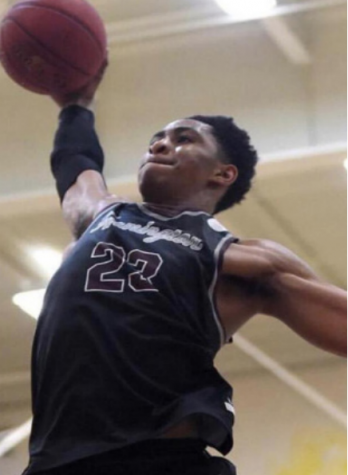 record and went on to play at Amherst College. Muna helped lead the 2016 team to the state semi-final game, and went on to attend Dartmouth College. Obi graduated in 2014, and was named the Hartford Courant player of the year after his senior season. He was also an all-state selection as well as a McDonald's all-American nominee. After his career at the high school, Obi went on to play Division I basketball at Marist. The youngest of the Momah's, Bube played basketball at Farmington during his freshman and sophomore years before transferring to Phillips Academy Andover. Bube was an all-state selection as a sophomore and contributed to Farmington's first-ever state championship in 2019.