Star Pitcher Tyler Cortland Earns Honorable Mention Preseason All-American Honors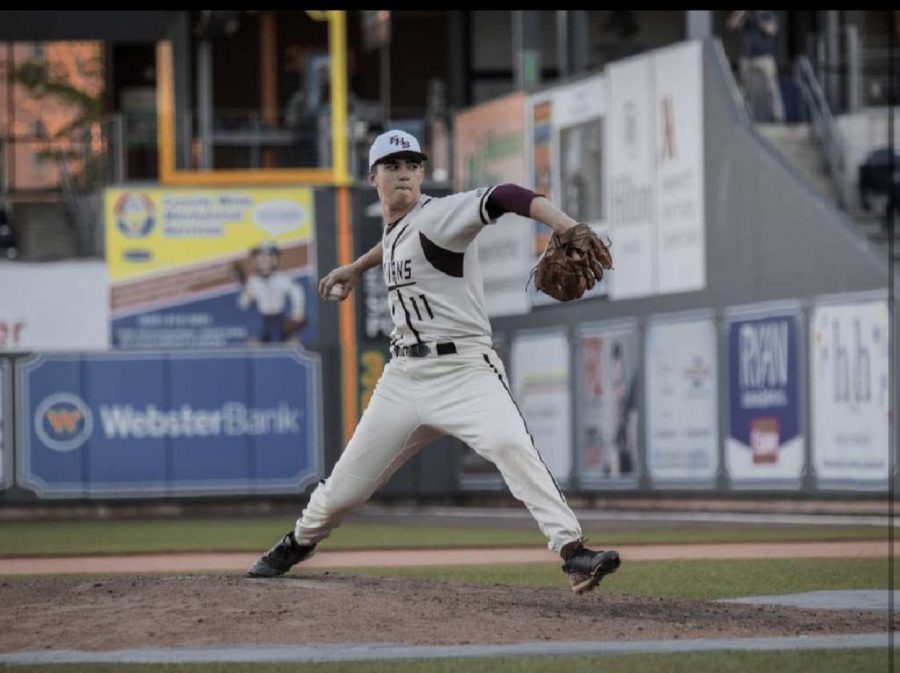 Farmington High School senior Tyler Cortland may never end up taking the mound this spring, and like many other athletes across the country, his high school career was interrupted by the COVID-19 pandemic. In the midst of this outlandish time period for almost all athletes, Cortland received some fantastic news, as he was awarded honorable mention preseason all-American honors for the 2020 baseball season. 
Very few players in Connecticut received this honor, and the recognition distinguishes  Cortland as one of the top players in the state. The award gratified Cortland, but he feels that he still has more to prove in his baseball career.  
"It's an honor to win this award but the work does not stop here. I felt somewhat happy, but also motivated as I want to prove that I should have been ranked higher," said Cortland. 
The criteria for the recognition was primarily based on performance of players from the 2019 season. Last season, Cortland led his team in just about every important baseball statistic, including innings pitched, strikeouts, wins, batting average, on base percentage, and runs batted in (RBI's). Cortland helped lead Farmington to its first playoff berth in four years, and his dominance earned him all-conference honors for the 2019 season.
After an outstanding junior season, Cortland was excited to play his final high school season, with the hopes of winning a state championship. The COVID-19 outbreak put a sudden halt to those dreams, which has frustrated Cortland. 
"It has been tough dealing with this season. I have been looking forward to playing my senior season for a while, so it hurts not being able to get out and play," Cortland said. 
Whether or not Cortland is able to play his final season of high school baseball, he has a whole other chapter in his career waiting for him at Dartmouth College. Cortland made the decision to commit to the prestigious school last summer, after receiving offers from several other Division I schools, including Cornell University, Lafayette College, and the University of Hartford. 
"I am very excited for the transition to college. I am doing my best to get both my body and mind ready to play at the next level. I am very excited to be continuing my career for another four years," Cortland said.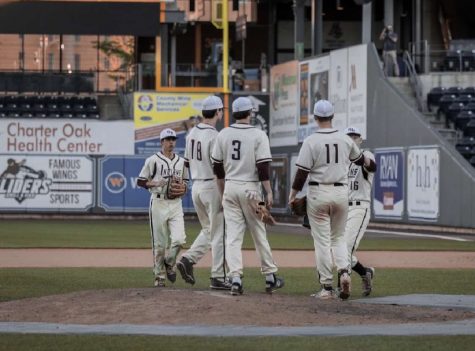 Earning honorable mention all-American honors was a huge accomplishment for Cortland, and a credit to his performance on the field, but his role as a leader and mentor has been equally valuable to the Farmington baseball team. Younger players look to Cortland as a role model, and they feel they can learn a lot from him. 
FHS sophomore Brendan Kelly is an example of somebody who has benefited from Cortland's leadership and guidance. Kelly was a member of the varsity team as a freshman and had the chance to be around Cortland and learn from him.  
"Tyler is always pushing his teammates to their limits. He knows how to have fun and bond with his teammates, but when it comes to being serious, he is always locked in and ready to work, and makes sure his team does the same," Kelly said.
Cortland has left an everlasting impact on Farmington baseball, and his role on the team will be hard to replace when he graduates. The disruption of his senior season is unfortunate, but the recognition of honorable mention all-American is something Cortland can be proud of. Additionally, it has provided certain sports writers with something positive to write about during this peculiar and arid time period for the sports world.