An old friend gets an upgrade as Wood-n-Tap reopens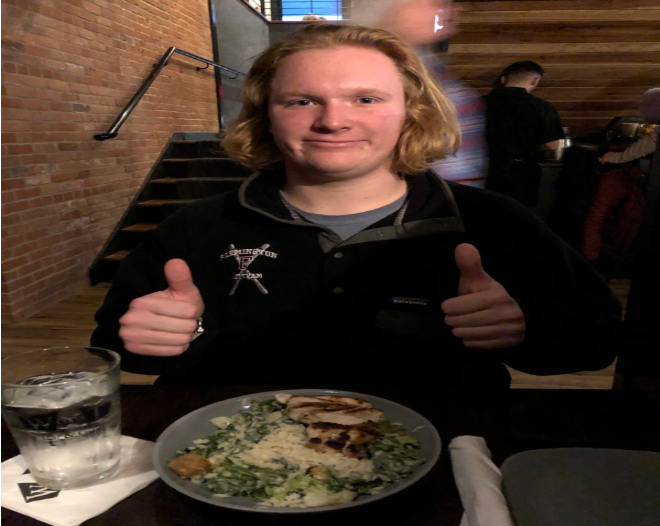 As the whole town of Farmington most likely knows, the popular restaurant Wood-n-Tap has relocated to the old Apricots restaurant location. The old Wood-n-Tap was just a little bit down river where it lacked of parking, had a small dining room, and "okay" food.
But when the restaurant started building on the river location, people got excited: we may have one good restaurant in our town. The location is perfect for a restaurant, an old, historic building with a view of the river, and best of all: a parking lot.
The building started, and it went up fast, looking classy and clean. But after a while the building process stopped and sat with no more progress done. For months and months no progress was ever done and many wondered if it would ever open. A few months ago, it started again: the lights were on, furniture was being put in, and even a wet bar was created with a view right on the Farmington River. The sign went up, and it was in business. Without even eating
there yet, it was obvious this was a huge improvement.
On October 9, the restaurant was officially open, and it took the Farmington Police Department to control the traffic (good luck to those living in the Highlands!).
I had to try it, so I went with mom two Thursdays ago. Just driving in, it was fancy the brick driveway and the river bar was very classy, we could barely get a spot getting one all the way at the end of their extensive parking lot. Even walking in the hostess was very nice, and the restaurant was bustling with positive energy. We were told there was a 25-minute
wait, but we got sat down in five minutes.
The interior was very nice, industrial, and clean. I went to McDonald's after school, so I decided to be healthy and ordered the caesar salad with grilled chicken. It was very good: creamy dressing, and, most importantly, very crispy croûtons. I finished the meal off with the cheesecake; it was decadent with a lot of strawberries and chocolate drizzle.
Overall, I liked my experience a lot: the service was impeccable and the food was spot on. It seemed a lot better then old Wood-n-Tap just a mile down the road. For very good food at a sit down place, my meal was only $5, and my mom's loaded nachos $8. For anyone looking for cheaper, elegant food, Wood-n-Tap is your place.