Annual Trivia Bee raises money for schools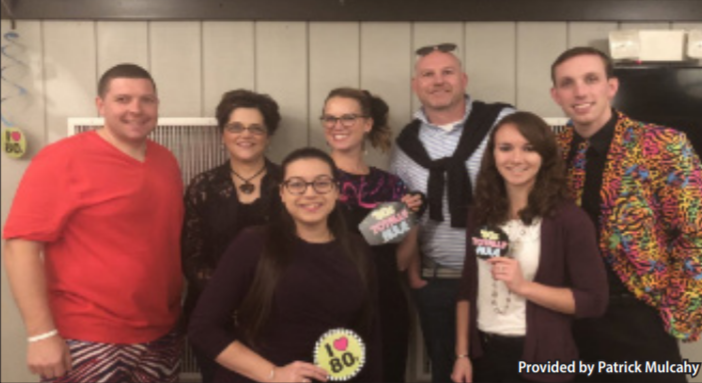 On Friday, November 1, teachers and administration teamed up to participate in a Trivia Bee hosted by the Farmington Public Schools Foundation. It was held at a local venue, Farmington Gardens, and took place in the evening from 6:00 p.m. to 10:30 p.m. Orchestra students also performed to contribute to the fundraising event.
Social Studies teacher Patrick Mulcahy has participated in the Trivia Bee for five years and returned to the team to participate once again this year.
"Teams of up to six to seven people compete against each other for the Trivia Bee trophy that travels around the district. At the Trivia Bee, the teams are comprised of teaching faculty from numerous schools in town, the Board of Education, politicians, parents, and community members," Mulcahy said.
Mulcahy's other team members included Principal Scott Hurwitz, Assistant Principal Russell Crist, administrative secretary Denise Martin, music teachers Louise Carozza and Shannon
Prouty, and English Department Leader Amy Miller. Together, they placed third overall in answering trivia questions hailing from the 1980s.
Although they did not emerge victorious, Mulcahy had other reasons for wanting to participate.
"It is a fun way to connect with my colleagues and other teachers in the district. Plus, I am wildly competitive and enjoy good food, so when all of those factors are in one place, I am likely to show up," Mulcahy said.