Teacher Feature: School Counselor Jess Schirano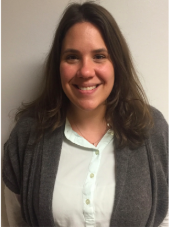 School counselor Jess Schirano is not only a school counselor, but also the Career Capstone and senior AVID teacher at the high
school. In addition, she serves as the Family and Student Support Facilitator. Schirano has been a teacher at the high school for five years now.
How long have you been a teacher here at the high school?
"This is my fifth year at FHS. I am a school counselor, AVID teacher, and capstone teacher."
Where did you go to college?
"[I have a] B.S. in Elementary Education from Drexel University, M.S.Ed. Counseling from the University of Pennsylvania, and an MEd in TESOL from Grand Canyon University."
What do you love about your job?
"My students. I love helping students to build confidence and create a plan for life after high school. I also enjoy the flexibility of my job and how each day is different. I'm never bored at FHS."
What is your favorite thing to
do in your free time?
"I love to travel abroad with Mr. Schirano and explore more of New England as I am still new to this area [since I] moved here from [Arizona] in 2014."