Baseball team prepares for state tournament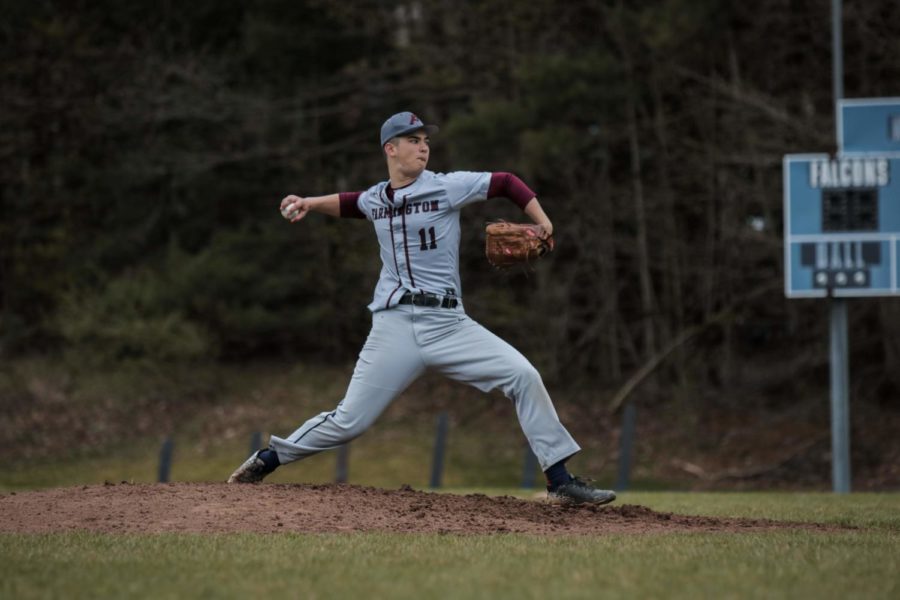 The boys baseball team ended their regular reason with a record of 10-10, qualifying for the Connecticut Interscholastic Athletic Conference(CIAC) Class LL State Tournament.The team consists of eight seniors,four juniors, four sophomores, and two freshmen, with 14 players having experienced the tournament last year. In 2018, it took winning their final regular season game to qualify, whereas this year they qualified after their thirteenth game.
  According to junior Tyler Cortland, the team has been able to "persevere through some tough situations."
  Midway through the season, the Indians were tasked with playing four games in five days. They won all four games, including a 4-3 victory against Simsbury on May 3 that qualified them for the postseason.
  Coming into the year, culture was a priority for the team, as they had specific practices and meetings designed for chemistry building.
  "The team has done a nice job in supporting one another: when the pitchers are struggling, the hitters pick up the slack and vice-versa. I think the reason for this is the closeness that this team shares. Everyone cares how their teammates are doing and are ready to deliver for each other. You need to have this for any sustainable success in a team sport," pitching coach Brian Pendergast said.
  Offensively, leading hitters are Cortland and senior captain Jake Dunst with .421 and .386 batting averages respectively. Collectively, the team's average is .326. Senior Benny Hughes leads the team with 19 stolen bases; overall, the team has 101 stolen bases on the season.
  "We hit very well and that has carried us, thus far. We also are aggressive on the base paths and that has given us some advantage," head coach Mike McGuire said.
  The starting pitching staff has been Cortland, Hughes, senior Nick Calcavecchia, and senior Josh Roth. Sophomores Jackson Ferrigno and Liam Chamberlain, as well as freshman Brendan Kelly have pitched in relief.
  On May 8, the team played a game at Dunkin' Donuts Park, home of the Hartford Yard Goats against Northwest Catholic. According to Dunst, "it was a great experience to play there even though they didn't come out with the win."
  According to McGuire, the team will "need to improve their defense and their overall approach to insure adjustments are made and that baseball IQ is improved" as they prepare for the tournament.