Hurwitz to start as high school principal this summer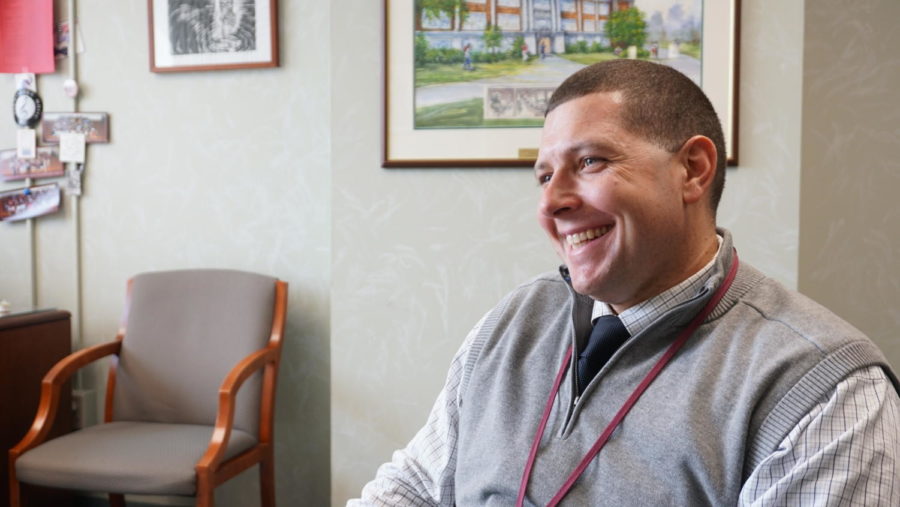 Pei Yi Zhuo, Editor-in-Chief
March 18, 2019
The Board of Education selected Irving A. Robbins Middle School (IAR) principal Scott Hurwitz as current high school principal Bill Silva's successor.
According to a February 26 press release, Hurwitz will start July 1.
Before coming to Farmington Public Schools last summer, Hurwitz worked in the Glastonbury Public Schools as a middle and high school social studies teacher as well as an administrator. He spent five years as Assistant Princi-
pal and one year as Interim Principal of Gideon Welles School, a middle school in Glastonbury.
Pei Yi Zhuo
"With Dr. Hurwitz joining the FHS community, I am confident that the school's innovative improvement work will continue to evolve and advance so that FHS remains at the forefront of excellence," Superintendent Kathleen C. Greider said.
A graduate of the University of Connecticut (UConn) and New York Teachers College Columbia University, Hurwitz is also a winner of the Connecticut Association of School's Exemplary Teaming Practices Award.
"Dr. Hurwitz has quickly proven to all members of the IAR school community and the Board of Education that he is an excellent choice to lead FHS," Board of Education Chair Christopher Fagan said.
In order to prepare for his new role next year, Hurwitz is currently cooperating with Silva. While he did not have an official role in Hurwitz's appointment, Silva approves of the new principal's selection.
". . . there is no one better fit for the position given his experience, qualifications, personality, and leadership style," Silva said.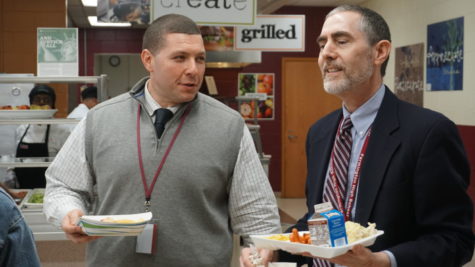 Thus far, Hurwitz has attended school events such as the Drama Department's production of The Little Mermaid and expects to continue familiarizing himself with students, faculty, and staff.
"Students have already begun to introduce themselves to me and welcome me to the FHS community. Making these connections is my primary goal as we look ahead to the transition in leadership at FHS," Hurwitz said.
However, he also recognizes that living up to the legacy of Silva will be a challenge.
"Dr. Silva's influential leadership and contributions to FHS will be long lasting and difficult for anyone to replicate. I am confident that by working together and building strong connections with one another, we will continue to promote a positive and supportive high school community," Hurwitz said.
Information Literacy and Learning Technology Department Chair Kelly Stokoe believes Hurwitz is up to the task.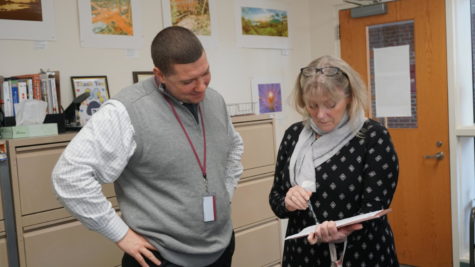 "I think his energy and his focus on relationships will continue the great work that Dr. Silva has done in his tenure here at FHS," Stokoe said.
This summer, IAR Assistant Principal Nilda Irizarry will become the new principal of the middle school as Hurwitz takes on his new role.