Smith produces album through Custom Capstone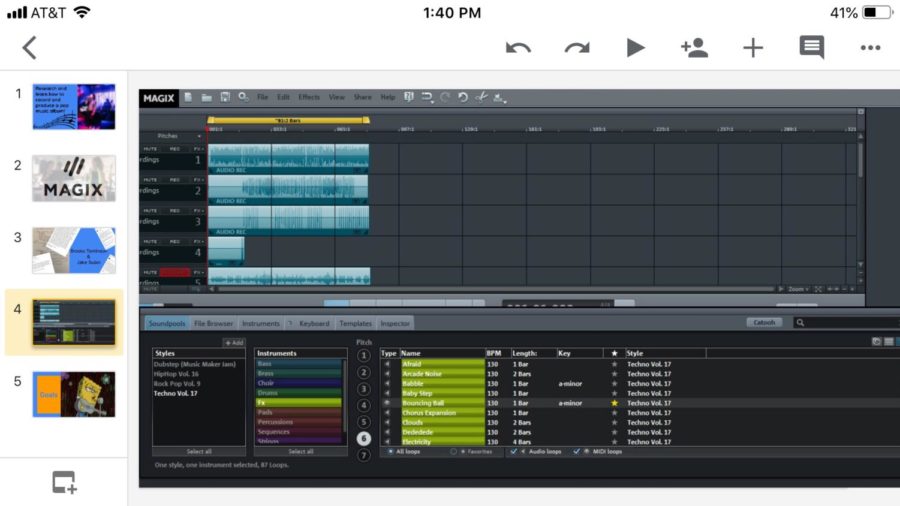 Chloe Green, Arts and Entertainment Editor
April 1, 2019
Senior Katie Smith has chosen to
use Custom Capstone as a way to express her passion for music, specifically how to use software to record her own album and design an album cover.
The purpose of Custom Capstone is to give students the motivation, resources, and support to research and take action on a personal interest, and Smith has used this opportunity to direct this class towards music, something that she invests her time in both inside and outside the school.
"My capstone is focused on researching how to use recording software to record an album of my
original music. In addition to this, I am researching what goes into creating a physical album cover and how to best design it. My final product will be a physical album cover and a collection of ten recorded original songs," Smith said.
Additionally, Smith has enlisted the help of local artist Corey Pane in order to design her album cover.
"Katie is an incredibly active musician, even beyond what you may expect. Not only does she take several music classes at FHS, but she also teaches music lessons at Downright Music in Collinsville, is constantly learning new instruments, and is part of a frequently performing band," senior Deborah Ross said.
Smith's advisor is English teacher Jim Carter who has been assisting Smith since the start of the school year to organize her project.
Carter has aided Smith during setbacks which have consisted of keeping motivation during the software and music production.
Despite the hardships, Smith has enjoyed finding her own voice and figuring out what works best for her while recording and writing lyrics for songs.
She has done extensive research through listening to different types of music and performing songs.
"Katie has listened to a wide range of music and podcasts to explore the sounds and constructions of songs she admires. She has used online resources to help her learn her recording software.
She has performed solo and with her band to see how audiences react to her material. She has reflected on her process and gained further insight into what she loves about music," Carter said.
While some choose to present their projects at the annual Expo Fest, Smith will present her product in school at the end of the year.