Heat captures IBA title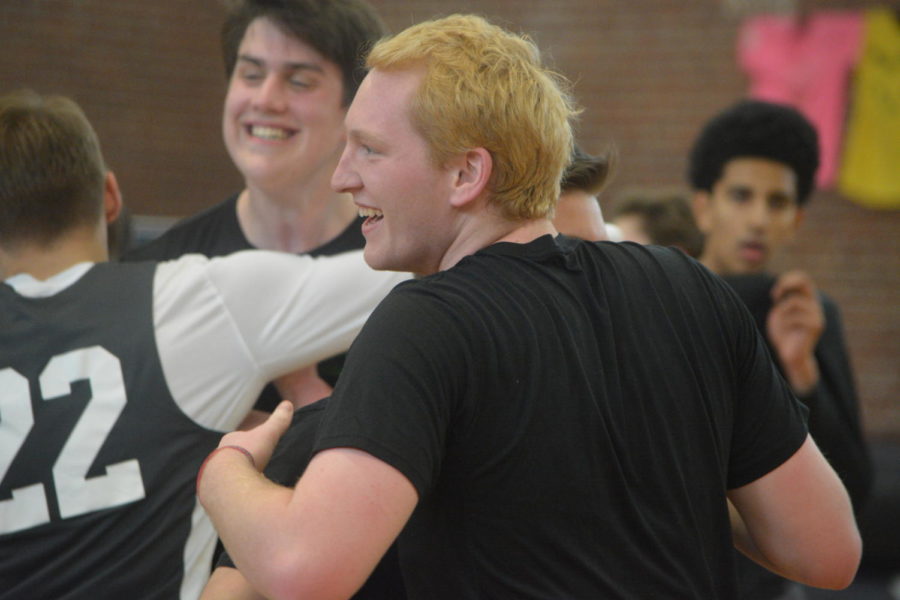 The Intramural Basketball Association (IBA) season came to a close on Friday, March 8. The Bulls and the Heat faced off in the championship game, with the Heat defeating their opponent with a final score of 22-19.
 The team was composed of junior Frank Fishman, seniors Nate Hughes, Benny Hughes, Sachit Sabapathy, Ben Scudder, Andrew Hileman, Josh Roth, Vinny Bakowski, and business teacher Jeff Daddio. The Heat maintained a 10-0 record throughout the IBA season.
"It feels great to win a championship especially in our senior year being able to go out with a win. IBA is a really fun way to be involved with basketball at a low stakes level, and playing with all of my friends for my senior year and winning the championship made it even more special," Sabapathy.
 As his last year participating in the IBA, Daddio was pleased to go out with a championship win. He hopes to continue raises interest in IBA and make more students aware of this opportunity.
 "This year's team put winning first. They were very unselfish. Many players on this team could have played more minutes, scored more points, or taken more shots, but they wanted to win above any individual stats. I will miss sharing that with the seniors on this team, but also the other faculty members who participate in IBA- it builds camaraderie among us to spend our Saturday mornings together on the court," Daddio said.
 Junior Austin Bohlman was a part of the Bulls, who lost to the Heat in the finals. Despite not winning the championship, he still enjoyed the game and the time spent with his team.
"My favorite part of the championship game was the atmosphere.  People cheering and getting into the game really lead both teams drive that game. It was a great season and overall great experience that will be remembered in my high school career," Bohlman said.
 As a senior, this was Sabapathy and most of his teammates final IBA season. A common feeling throughout the team was that there was no better way to go out than winning the championship.
"I will miss the experiences and the memories I made with my teammates. Being a senior, this was kind of like the beginning of the end. There was not better way for me and my friends to go out of our last IBA season together," Sabapathy