Boorman hired as new head coach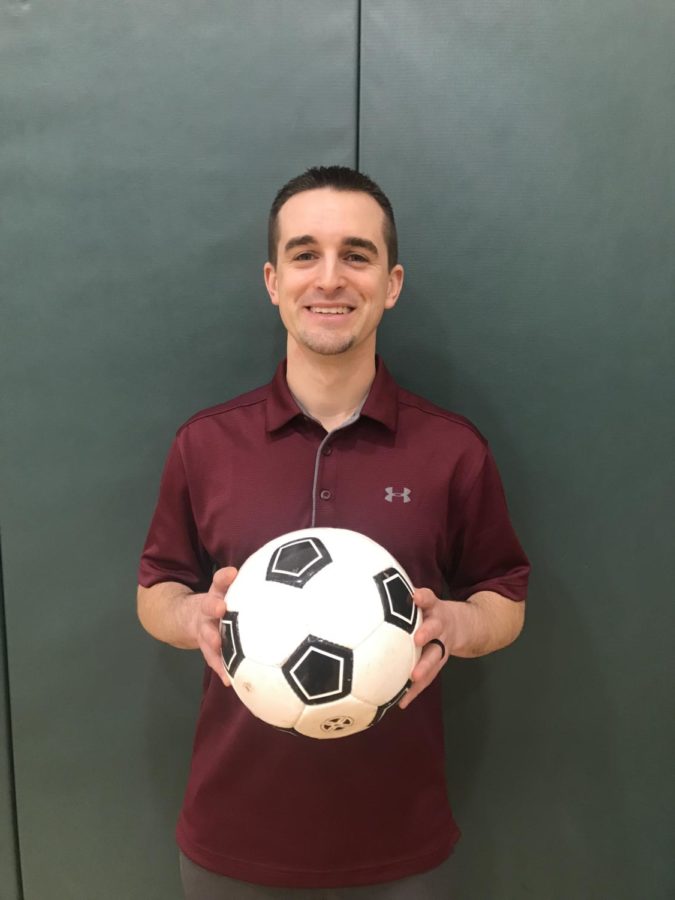 Matthew Arena
February 26, 2019
The boys soccer program welcomed a new head varsity coach on Friday, January 25 when Athletic Director Jack Phelan announced that Nicholas Boorman will be leading the team.
Longtime head coach Steve Waters retired after 35 seasons this past fall, leading the program to a 557-89-51 record and nine state titles. He is amongst the most successful coaches in high school soccer history.
Boorman was already in the program and has previously worked with the freshmen and junior varsity teams, making him a strong candidate for the varsity coaching position.
"It is a privilege to coach such a high level program in a great town. Farmington youth soccer is a phenomenally run organization. I am lucky that they are building the foundation for the high school program and giving every kid a positive experience at an early age." Boorman said.
The search was relatively easy for Phelan and the rest of the administration, as Boorman has experience working with many of his new colleagues.
"Coach Boorman has a special enthusiasm and energy as a coach. He is one of the outstanding teachers in the Farmington School System working as a health and physical education teacher at West Woods School," Phelan said.
Head coach was not the only position the soccer program had to overcome. The team will have to replace 16 seniors who will graduate this upcoming June. However, among the returners will be juniors Shrey Sharma and Konrad Sroka who will look to begin a new chapter with the same success.
"Coach Boorman is someone who values hard work and perseverance in his players. He has a strong sense of discipline, while also encouraging a positive team atmosphere. Boorman has a winning philosophy that will help the program in the future," Sharma said.
The players were very satisfied with the hiring of Boorman as they believe he was the man to continue the dynasty.
"I wanted someone that would be able to carry on the legacy that Coach Waters created. I feel that this is who we got with Coach Boorman," Sroka said.
For Boorman, this will be his second stint as a head coach as he previously coached the Suffield/Granby/Windsor Locks hockey team.
Boorman's goal is to build the team in three different categories: on the field, in the classroom, and in the community, while simultaneously building a state championship team.
"My goal is for the varsity, JV, and freshman teams to reach their potential. The coaching staff will do everything in their power to make sure that each individual improves technically and tactically and conducts themselves with high character," Boorman said.