E. coli Infections Linked to Romaine Lettuce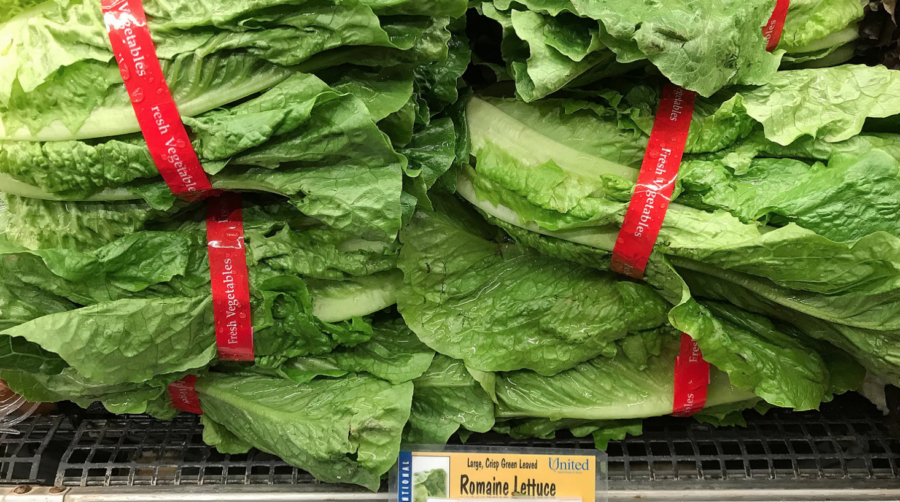 Matthew Arena
December 13, 2018
The warning came just as millions of Americans were preparing for the biggest food holiday of the year. People should not buy or eat romaine lettuce; restaurants should stop serving it; anyone who has it on hand should throw it out and clean the refrigerator immediately.
This warning, issued by the Centers for Disease Control and Prevention (CDC) on Tuesday November 20, two days before Thanksgiving, caught many people off guard. A nationwide warning covering an entire type of food was unusual, though not unprecedented.
The E. coli outbreak was first identified on Oct. 8 and Forty-three people from 12 states fell ill after eating romaine lettuce contaminated with E.coli, including one person who developed kidney failure. So far no deaths have been reported. Roughly a third of the cases were reported in California; the others are concentrated in the northeast and in the Great Lakes region. Another 22 people have been sickened in the Canadian provinces of Ontario and Quebec.
The Food and Drug Administration's investigation determined that the romaine tied to the outbreak comes from "end of season" lettuce harvested in California, specifically in the Central Coast regions of central and northern California.
After the outbreak linked to romaine lettuce took the popular salad green off the shelves, prices for other types of lettuce soared.
On Nov. 19, one day before the advisory, iceberg lettuce sold for $16.56 to $20.85 per carton. By Nov. 21, suppliers were selling between $36.65 and $39.56 for the same box.
Now that romaine lettuce grown outside of Northern California has been deemed safe for consumers, some farmers expect a spike in price as suppliers rush to fill demand over the next few days.