Junior captain brings talent, energy to softball team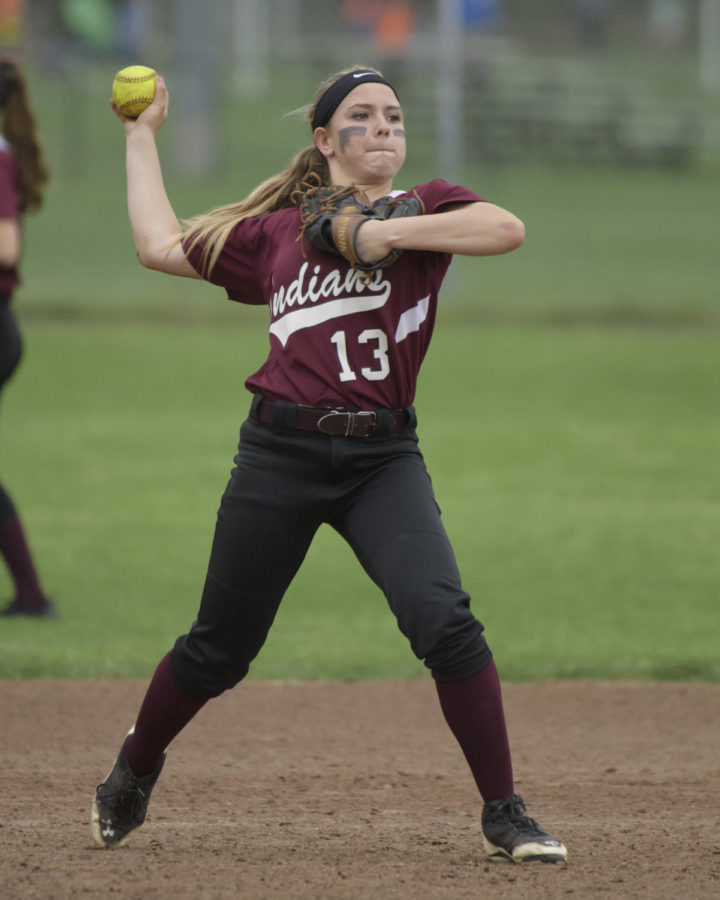 Being named a captain of a sports team is an honor typically reserved for seniors. However, this year, the softball team voted junior Carolyn Piera as one of the three captains who is leading the team this season.
Piera has been playing softball for 11 years, and knew she wanted to pursue it after attending numerous travel softball tournaments with her sister. At age nine, she joined the Connecticut Titans travel softball team and has been playing for them ever since.
"Carolyn is a leader by example. She sets the tone for our games on offense leading off and is the field general on defense. She was voted as a junior captain because her leadership was recognized by her teammates. She has been an important part of varsity for three years and her experience is unmatched and invaluable," assistant coach Karyn Fortier said.
Piera is the starting shortstop for the high school team, although for her travel team, she alternates between positions. According to her teammates, she not only brings skill to the infield, but also a strong mentality.
"Carolyn has assumed a leadership position by being strong on the field but humble in the dugout. She will cheer on everyone else and build up everyone around her. I respect that she won't complain about a strikeout or missed ball in front of everyone. She will move on and do  better on the next play. Overall, I respect her determination and ability to improve," freshman
Kiley Keough said.
Softball can be both a mental game as much as a physical one. Piera lives by her travel coaches' motto, "Thick skin, short memory," and has used the sport to help her work through challenges she faces outside the softball field.
"The thing about softball is that it is truly a mental sport and there is a great amount of pressure on every single play. The sport is often make-or-break and it's filled with loads of highs and lows. Learning to deal with those circumstances has definitely made me better at facing challenges and setbacks," Piera said.
Attitude plays a big part of having a strong mentality. Sophomore pitcher Anna Mihalek admires the positive attitude Piera brings to the team.
"She has shown leadership by taking initiative on the field and off the field, and organizing spirit days and being a leader on defense. I respect the positivity she always has, I never really see
her in a bad mood," Mihalek said.
As her senior year and final softball season draw nearer to a close, Piera has set a few goals that she wishes to accomplish before her time playing high school softball ends.
"I want to successfully partake in spirit days, try to remember to put my left hand into the huddle so I can stop being yelled at by my teammates, learn how to put my eye black on properly,
and just enjoy everything that softball has to offer," Piera said.
At the moment, Piera has no set plans to pursue softball in college. However, if a good opportunity does arise, she says that it would definitely be something she would consider.