Chick-fil-a wins french fries challenge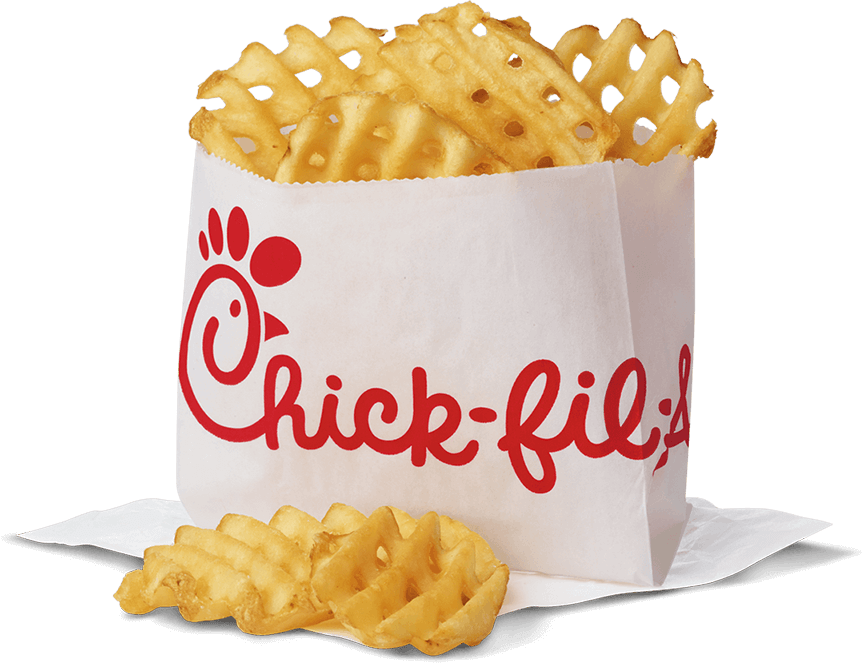 Bella Podgorski, Patrick Arnold, and Chris DiLullo
February 9, 2018
French fries are a quintessential component of fast food menus. From McDonald's iconic french fries to more recent brands emerging such as Chick-fil-A's waffle fries, the side has become a staple in fast food meals. In fact, they've become so representative of American culture that they've developed into a reflection of the country itself through the "burger and fries" meal that has come to symbolize American cuisine.
Each fast food restaurant has its own special brand or twist on the American classic. From french fry twists to waffle fries to the common straight fry, the food has seen a variety of deviations and modifications, even delving into the area of "chicken fries" and other variations from chain restaurants such as Burger King.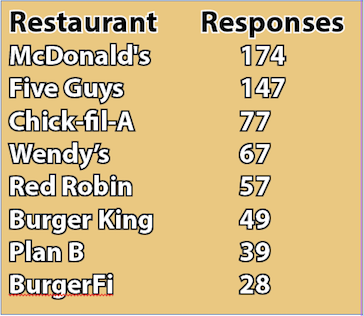 Following a survey sent to the high school's student and faculty population, three restaurants were selected by the 264 respondents to be tested for french fry quality, this out of a possible eight options. Five Guys, Chick-fil-A, and McDonald's were all tried on their fries' crispiness, freshness, taste, price, and quantity, these being the most popular qualities of "good fries" mentioned in the survey responses.
After tasting fries from each respective fast food chain, we concluded that the Waffle Potato Fries from Chick-fil-A were the victors, defeating the World Famous Fries from McDonald's and the Five Guys Style fries from Five Guys. The sides from Chick-fil-A were notably crispy, markedly ahead of the competition and nearly earning a perfect score in this category. The fries were also very fresh, healthy and strong ingredients evidently being used, which contributed to a delicious and addictive taste. In addition, the cost was very low for the fries, which thus made the strong quantity of fries in the "large" selection well worth the money spent to purchase them.
Chick-fil-A first opened in 1946 with its first restaurant in Hapeville, Georgia, the work of founder S. Truett Cathy. According to the official Chick-fil-A website, the fries are "waffle-shaped potatoes with the skin" that are cooked in canola oil until they are ready to be served. As a chain, Chick-fil-A places a large emphasis on community beyond the food served at restaurants.
"We should be about more than just selling chicken. We should be a part of our customers' lives and the communities in which we serve," Cathy said in an official statement on the restaurant's website.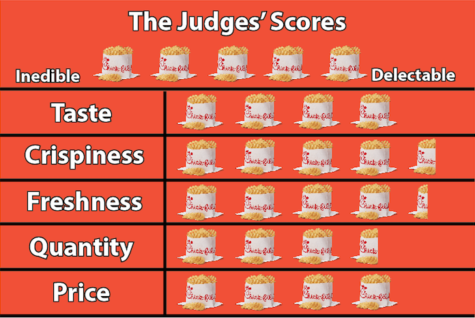 Chick-fil-A offers small, medium, and large selections for the french fries, the prices ranging from $1.75 to $2.15. The chain first opened up a restaurant in Connecticut in 2014 and currently, has nine locations in the state, including restaurants in West Hartford, Southington, Brookfield, and Enfield.