Winter captains lead Indians to victory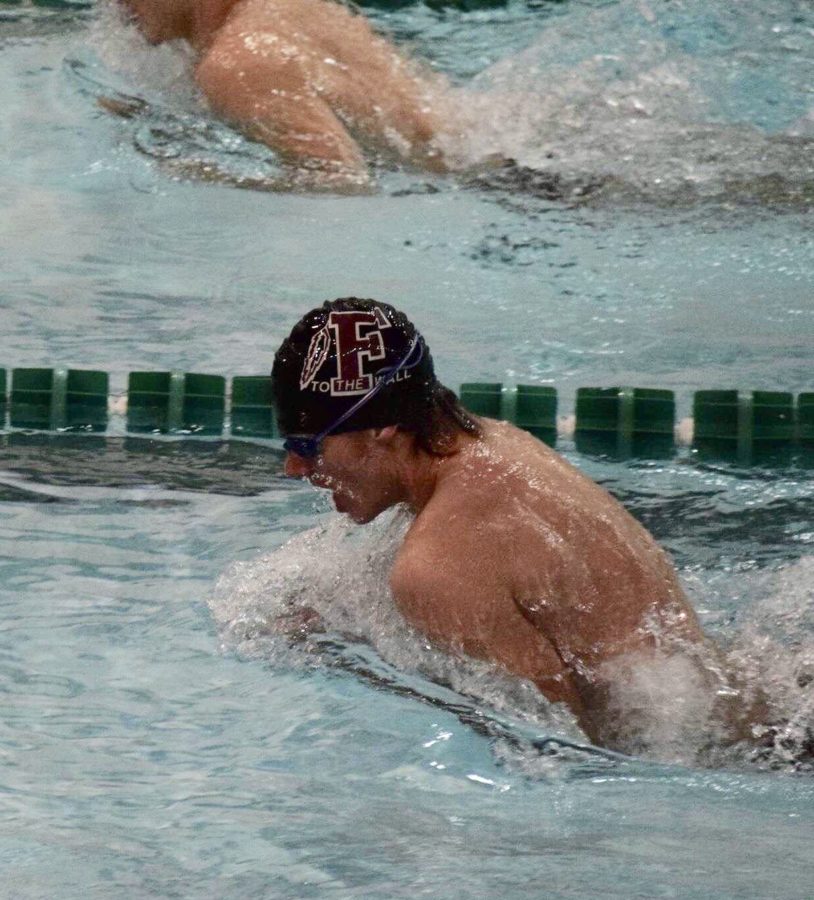 Girls Basketball
Captain: Senior Izzy Lipinski
A young varsity team has surpassed all expectations, battling their way to a record of 15-2. Led by the solitary senior Izzy Lipinski, the team has set out to prove themselves as they go on their run to Mohegan Sun and the Class L state championship.
"We're just playing basketball and not getting caught up with all the opinions from anyone other than who's on our team. Our team chemistry has definitely contributed to the success of the team this year. It's so easy to really play for your team and give them your best effort when the energy is positive," Lipinski said.
Wrestling
Captains: Seniors Alex Wackelin, Jermaine Carter, and Luke
Popolizio
Underclassman are stepping up and contributing to the success of the wrestling team this season. The team is well rounded this year, with a combination of new, fresh talent and older, more experienced wrestlers.
"We have a couple of freshmen on the team [and] they all come to practice and work hard everyday. Some of the freshmen have gotten some good wins this year to help on varsity. We have gotten some new people to the team who have been working hard everyday," Popolizio said.
Boys Basketball
Captains: Seniors Jake Sytulek and Nick Teixeira
After failing to qualify for the state tournament in the 2016-17 season, Sytulek believes the combination of new talent and returning players helped the team secure a spot in this year's tournament.
"I think that our team's experienced senior class will allow the underclassmen to learn and grow throughout the season. This combination that I've seen through practice and the few games we've played thus far will allow us to win much more games than last year," Sytulek said.
Boys Ice Hockey
Captain: Senior Timothy "T" Arena (Farmington)
Assistant captains: Seniors Sam Buchanan (Lewis Mills) and Peter Hoffman
(Avon)
Favored to win the Division II title this year by the twitter account @CTHSHockey, the Farmington Valley Generals will be led by Farmington's own Timothy "T" Arena. The Generals are hungry for a state title, and Arena believes that they have all of the components needed to pull it off.
"We have a lot of very talented players this year and a great coaching staff. We all share similar aspirations for this season which has helped lead us to early success that we hopefully sustain throughout the year," Arena said.
Boys Swimming and Diving
Captains: Seniors Andrew Foyer, Chris Moreno, and juniors Brian Peng and
Aidan Sposato
After the loss of key senior swimmers to graduation last year, the boys swim and dive team looked to the large freshman class for new talent. Countless swimmers have stepped up to help lead the team this season.
"I believe we have a great core of guys in our A and B relays who have stepped up this year and set the tone for our team's mentality. [Each swimmer has a goal] of getting best times this year while also trying to make it undefeated for the season," Foyer said.
Girls Gymnastics
Captains: Senior Karissa Rovella and junior Dayna Deakin
New talent and the return of previously injured gymnasts gives the gymnastics team high hopes for the season. Led by Rovella and Deakin, the team looks to improve upon last season's record.
"We have many new freshmen that bring new opportunities for the competition season. The combination of our old and new gymnasts is very unique which allows for a variety of new and old skill levels. This is helpful because we now have goals set for the rest of the season for everyone," Deakin said.