Eagles upset Brady, Belichick in first-ever franchise Super Bowl win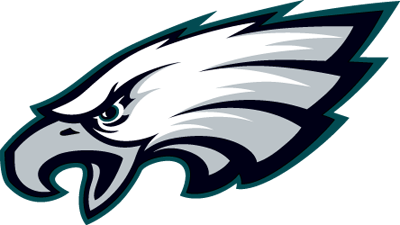 Patrick Arnold, Arts & Entertainment Editor
February 4, 2018
Hang on for a minute...we're trying to find some more stories you might like.
In a back-and-forth game, second string quarterback Nick Foles, second year head coach Doug Pederson, and the rest of the Philadelphia Eagles came together for the team's first ever Super Bowl win against the favored New England Patriots.
Eagles rookie kicker Jake Elliott put the first points on the board with a field goal on the opening drive of the game. The Patriots then marched down the field and matched the score with a field goal of their own. Wide receiver Alshon Jeffery of the Eagles hauled in the first touchdown of the game on a 34-yard pass from Foles to put Philadelphia up 9-3. Running back Jay Ajayi added on another six points on a touchdown run in the second quarter.
The Patriots then intercepted a pass from Foles and turned the next drive into their first touchdown of the game off a run from James White. The Eagles then marched down the field at the end of the first half, which culminated in a trick play, one-yard pass from wide receiver Trey Burton to Foles to end the half with the scoreboard reading 21-12 in favor of Philadelphia.
Brady and the Patriots drove down the field on the opening drive of the second half and scored with a six-yard touchdown pass to tight end Rob Gronkowski. The Eagles and Patriots went back and forth after that, with a Philadelphia touchdown reception by running back Corey Clement and a New England touchdown pass to wide receiver Chris Hogan. On the next drive, the Patriots held the Eagles to a field goal to make the score 32-26 going into the fourth quarter, with Philadelphia still in the lead.
With 9:22 left in the game, Gronkowski hauled in his second touchdown reception of the game, and Gostkowski hit the extra point for the Patriots to open up the fourth quarter, giving New England their first lead of the game with the score at 33-32. The Eagles then responded with a touchdown catch by tight end Zach Ertz to put his team up by five with 2:21 remaining.
As Brady and the Patriots offense took the field to try and take the lead, the Eagles defense forced the first sack of the game, where Philadelphia gained possession following Brady's fumble. Eagles kicker Jake Elliott kicked a 46-yard field goal to put his team up 41-33 with 1:05 remaining. With nine seconds left on the clock, Brady threw a Hail Mary down the field as a last effort to give the Patriots a chance to tie the game and send the match into overtime, but the Eagles defense batted the ball away, thus, sealing the victory for the team.