Robotics heads to Hartford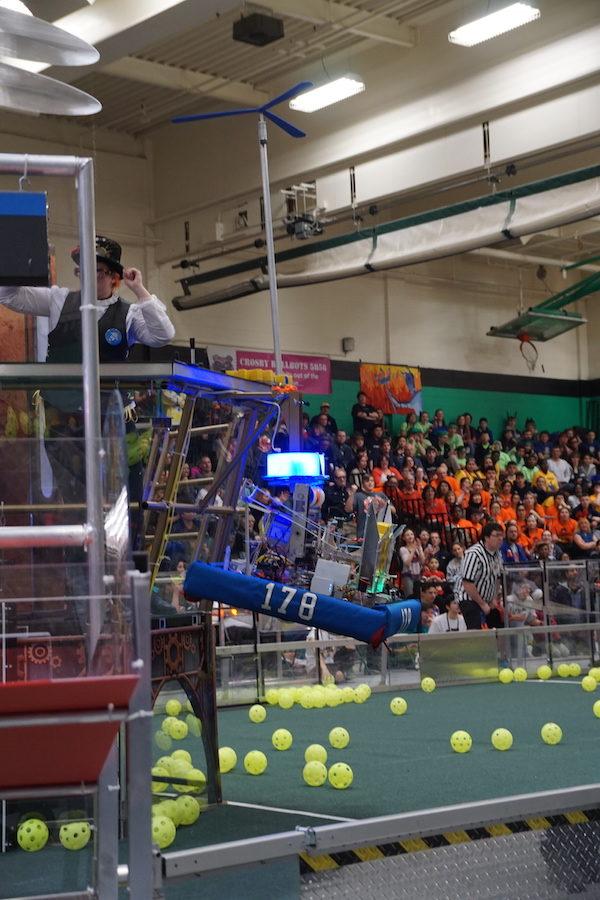 Chris DiLullo, Sports Editor
March 30, 2017
This Saturday and Sunday, April 1 and 2, the high school's robotics team will be participating in a robotics competition at Hartford High School from 10:30 a.m. to 8:00 p.m. on Saturday and 9:00 a.m. to 6:30 p.m. on Sunday.
The robotics team has already participated in two other competitions and were finalists in one of them, using their robot "Gearzmo" and participating under the team name Second Law Enforcers.
According to team member junior Kita Karna, the goal of the competition is going to be to win awards for the team. They will participate in an opening ceremony and start their qualification rounds on Saturday, while Sunday will finish up their qualification matches and will add an alliance section involving the top teams teaming up with other competitors to take down other alliances and an awards ceremony.
"I am looking forward to seeing all of the different robots competing and hope that we can perform as one of the top robots at the competition. Connecticut robots are some of the best in the country, so I know it will be a tough competition, but I think we can do well," Karna said.
Team coach and science teacher Timothy Barron thinks students and faculty alike should go to the competition because of the competition's uniqueness.
"Where else do you get to see humans and robots cooperating in just two minutes to lift off airships before their opponents do? Three robots climbing ropes and hanging in just 10 seconds. That's just cool," Barron said.