Humanities class views art in real world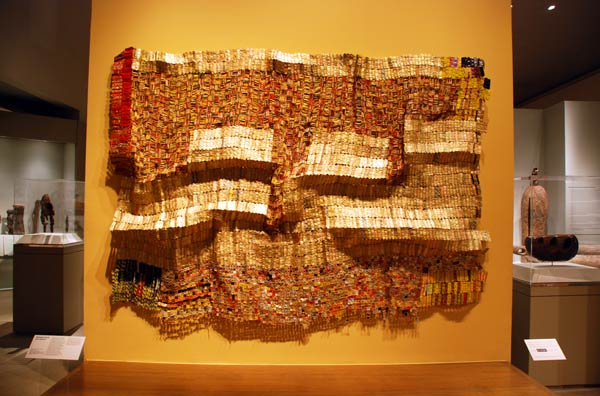 Amanda Roth, Copy & Design Chief
April 8, 2016
Students from the Humanities course at the high school took a day long field trip to two museums in New York, the Metropolitan Museum of Art and the Natural History Museum. The purpose of the trip was for students to gain an appreciation for art and architecture in person, not on a computer screen.
Students had free rein of the Natural History Museum and were allowed to visit the exhibits they wanted, when they wanted. This way, were given the opportunity to fully explore their areas of interest.    
However, at the Metropolitan Museum of Art History the students were led in a guided tour and were able to learn background information and gain an enhanced understanding of the pieces.
"When we got there, it was cool to actually see the artifacts and artwork that we saw on powerpoints and different presentations in class. It was awesome to see it in person. It made the learning in class all the more real," senior Natalie Lux said.
The real experience that the students had was only augmented by the choice to travel in a way authentic to the New York experience, by bus and metro.
"In planning the trip and insuring that it fit within the goals and purposes of the course. As part of the cultural experience I had the students take a bus to New Haven and travel on Metro North to Grand Central and in the process be able to experience public art, architecture and landscapes in the way that everyday people normally do. I wanted students to be able to experience art in the way people experience it in the real world," social studies teacher Jeremy Pilver said.
Although the trip faced certain technical difficulties such as a late bus, backed-up traffic and timed metro doors, the overall experience was one that left a lasting impression on the students involved. 
"Although it was tiring to basically be sprinting across Central Park, it was fun to feel so out of the normal school trip enviroment. Even while a group of teenagers were running through the park, almost no one batted an eye, it further stressed the change in environment from classroom to city. It's a completely different culture," Lux said.
Since this first trip was deemed to be such a success, Pilver plans to continue offering the excursion in future years.
"In the future, I would most likely focus on just one museum so that the students can have a chance to experience everything and anything they want to without strict time constrictions. It really is such an important trip, and I wish to offer it to as many students as I can," Pilver said.