Valentine's Day gifts can be easy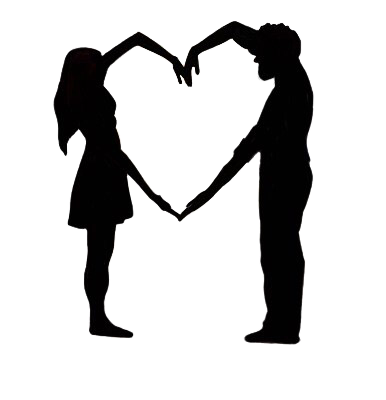 Bella Podgorski and Anthony Arguelles
February 12, 2016
FOR HIM…
As Valentine's Day quickly approaches, many guys and girls struggle to find the perfect gift for their special someone. When purchasing a Valentine's day gift, people often take into consideration the many options of possible gift ideas, and while the process can be challenging and overwhelming, finding the perfect gift is worth it.
"I feel happier to give the gift than to receive it and because they are so significant to you; it makes you more happy to see them happy," freshman Katie Smith said.
Choosing a gift for a special guy can be confusing, but seeking help can speed up the brainstorming process. Sophomore Natalie Pantelopoulos found some great gift ideas by using and personalizing suggestions from different resources, and suggests asking family, or even going online.
"Pinterest or Google can give sentimental ideas that are personal to your relationship or it can spark other ideas," Pantelopoulos said.
Creativity is key when coming up with a Valentine's Day gift, as you want it to please both yourself and the gift receiver. Depending on your relationship with the person, there may be a certain level of expectation of what the gift should be or how much it should cost.
"I feel that there are certain expectations in terms of money, only because of the society we live in. But I don't feel that there should be any money related expectations," Smith said.
It's important not to worry over the cost of the gift, since it should be reasonable, but it should depend on what you feel comfortable spending. This can be challenging in some ways as you don't know what the other person will get you and it's hard to make the unknown gift comparable. In the end, it's the thought that counts. Many would suggest gift cards or candy as gift ideas, but, many students suggested that a more personal gift would mean more to the relationship itself.
"I would pick out something really special. Something that connects with our memories and his interests," sophomore Isabella Iraeta said.
Other students suggest clothing as a good gift, such as a sweatshirt from their favorite sports team or a clothing item that you feel suits them best. It's important to keep in mind the passions or interests that could translate into a gift. Something as simple as giving them their favorite food would be meaningful, as it proves that you know them well.
FOR HER…
Buying a gift for a special girl in your life can be equally challenging, but one way to beat the stress of the season is to start planning in advance. Even if you don't see yourself with that girl for a long time, paying attention to the things she likes, talks about, or wants leading up to Valentine's Day can help narrow down gift ideas as the holiday draws nearer.
"If she says something is cute when you're passing that thing at a store or mall, it probably means she wants that," senior Luis Encinas said.
Keep that in mind the next time you are walking with your girlfriend in the mall and she says that she likes that expensive dress you're passing by. Girls sometimes do this subconsciously, so hopefully I've helped solve the matter for many of you. If you find yourself stuck still, don't panic.
There are many classic things you can do on this special day that are still seen as thoughtful. If you can cook, use this to your advantage. Setting up a nice candle lit dinner, with a home cooked meal will be one of the most thoughtful things you can do. Most guys aren't the best cooks, and this will surely ensure you blow your special one away, especially if she hasn't seen you cook before.
If you're not so lucky to have such skills, a dinner reservation is just as good, sometimes even better. Going back to what I said earlier, if she mentions any restaurant she would like to go to, now is the perfect time to bring her there.
One thing that is always seen as a staple, are flowers and chocolates. This is always a simple but loved gift. Even though you might not want to give this as the only gift, it always helps to add to the effect. With this you can add jewelry, apparel, or any other gift you decide upon for her.
One of the biggest things that will help is to know what type of person she is. If you know she likes food, the dinner date may just be the perfect choice. If she loves wearing jewelry, finding her something you think she will love would be better. The point is, your job is to make her feel more special than any other women in the world. How you do that is up to you, and I hope I've helped you have the best hopes for finding the best option.