Starting the college process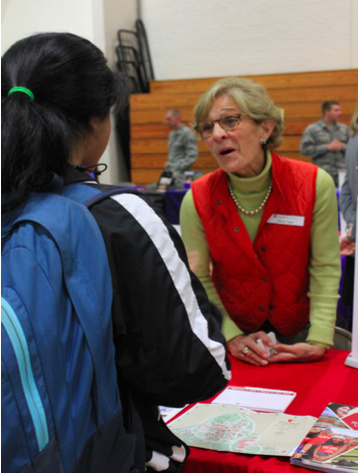 Amanda Roth, Copy & Design Chief
October 30, 2015
The largest piece of advice that seniors can give to any current or future junior, is that beginning the college process early is definitely helpful, but it's not something to lose your mind over. Fretting about each and every little detail is neither beneficial nor necessary; in fact, it's counterproductive.
  The idea surrounding the college process is that it's "do or die." This mostly stems from students who have blown its importance out of the water. In reality, applications like Naviance and other tools that the counseling department provides makes everything relatively easy.
  One of the best services provided to students is the college fair. The fair is a great way lot of information and to get information on a plethora of universities and allows you to test the waters a bit. It's a good starting point for interested juniors.
  "It's a great chance to introduce yourself to the admissions officers and show your interest in the school. A lot of colleges look at stuff like that," senior Amber Owens said.
  College representatives come ready to answer questions and hand out informational pamphlets. You can learn more about your personal preferences, and you can get a good idea of what's out there.
  The most recent college fair took place on October 21. Some students visited specific prospective colleges, while others wandered for something to catch their eye.
  "The people were kind and gave a personal level of what the colleges are like," junior Cailin Cruess said.
  If you did miss out on the first college fair, don't freak out. Naviance has you covered. It's a great site to play around with during your search, and it becomes a pinnacle tool once you get more serious. Become acclimated with using it sooner rather than later.
  "Naviance is obviously the tool that we wish you guys would take the most advantage of. In two weeks, we're going to do developmental guidance lessons, and we'll be re-doing the whole college process. We're going to do a college search and talk all about it," counselor Judith Gallinoto said.
  Starting the process may seem like a daunting task but everyone here is on your team, ready to support you through every step of the way.