Google Classroom opens pathways for educators
Allen Haugh, News Editor
December 18, 2015
   Statistics show you've probably used them. Over the past few years, learning management systems (LMS) like Google Classroom and Edmodo have become increasingly common in the classroom, bringing both their convenience and questions as to how they are being implemented.
  The idea behind LMS' is that education can be centralized on the internet, with assignment, submission, and return of documents all occurring online.
  "[LMS'] help teachers and schools do what they do during the school day, aided in technology…In the initial stages, it's all about efficiency. You're able to instantly know who has, who hasn't done the assignment. You can return assignments as soon as you give feedback. If students are handing work in and getting it back, they don't have to dig through their stuff," Technology Integration Specialist Andy Marshall said.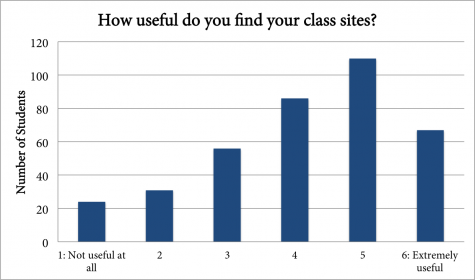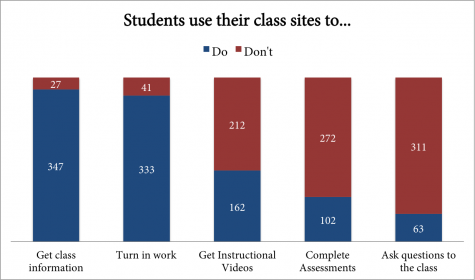 These systems are relatively new in education, but they have deep roots in various efforts at classroom engagement. Four years ago, the team of chemistry teachers created a website containing their entire curriculum, with problem sets, guides, and answer keys. It was similar to many class websites over time, but the effort grew over time as teachers continually bolted on more features and programs to expand the digital aspect of learning.
  "The initial input on the teacher's side is a lot, but it's well worth it because then education doesn't just
happen in a 42 minute block. It's dynamic and not all students are on the same page at the same time, but they all get there using the plethora of tools available to them," chemistry teacher Tim Walsh
said.
  While the chemistry team had to overcome technical hurdles in rolling out their software,Marshall and other IT staff within the district have been working to provide support to teachers who wish to set up
their own LMS. This support includes Marshall making himself available for professional development for teachers and teams who wish to book him. He believes that LMS' can yield both short and long-term benefits.
  "There's a next phase that's happening, where students are leading their own learning and teachers are guiding, and LMS' can follow in that direction," Marshall said.
  Adoption is varied.  Some classes, such as those in the chemistry department, have fully bought into a custom digital model. Other classes use Google Classroom, especially those classes that center around text documents are compatible with Google Docs. That being said, some teachers have needed more convincing to get on board.
  Perhaps the most notable instance of such a hybrid effort is in junior year AP US History classes. The class is structured in a lecture format five days a week, with an extra seminar once weekly. The lecture sections, led by history teacher Jeff Gawle, are largely restricted to pencil and paper, whereas the seminars, led by history teacher Carl Johnson, are multimedia-heavy and embrace Google Classroom.
  "In the past, I had been a bit cautious to embrace letting technology in the classroom, because I was worried that it would hurt engagement and the human aspect of education. But recently, I've been talking to Andy [Marshall] and Carl [Johnson] and I've learned a lot. I'm figuring out ways to integrate technology into my classroom while still retaining the human engagement of education," Gawle said.
  Among students, reaction to the rollout of LMS at the high school has been generally positive. A poll conducted by Marshall last month found that students rated their satisfaction with class websites at a 4.2 out of 6 on average, indicating "general satisfaction". That being said, not all students are on board with the changes.
  "I find it kind of annoying. It's easier to turn things in, but the due dates are a lot stricter. It's kind of a hassle," junior Tristan Johnson said.
  Other students have voiced frustrations, including with assignments calling for mandatory participation in class discussions or forums for classes, among other concerns.
  Marshall acknowledges that there is still a ways to go in getting the entire school on board.
  "We don't want this to be forced. We want to make sure there's engagement and buy-in from the whole community, and that takes time," he said.