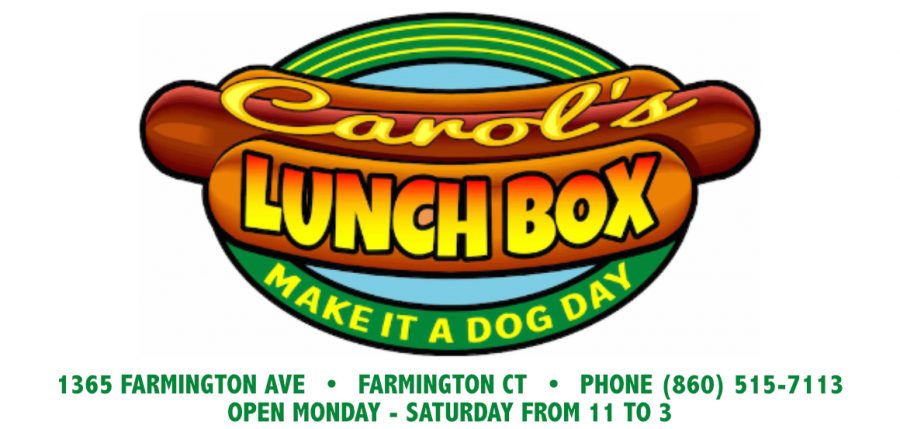 Courtesy of Carol's Lunchbox
Just five minutes down the road from the high school is Carol's Lunchbox. This cute red and yellow shack is home to what regular customers believe to be the best hot dogs in Farmington.
Owner of Carol's Lunchbox, Carol Wilusz, started out as a singer, performing throughout the state of Connecticut along with having a 30-year long veteran-career in the restaurant industry.
Wilusz's passion for food, specifically hot dogs, and interacting with people led to the ultimate creation of Carol's Lunchbox.
Due to a seasonal location, Carol's Lunchbox first opened for the spring season on Monday, March 15. Their hours include Monday-Saturday from 11-3.  Built for the warmer weather, Carol's provides picnic tables and umbrellas, although many choose to eat picnic-style on the grass with friends and family.
All the hot dogs featured on the menu are locally made, containing quality, fresh ingredients. Carol's provides some signature dogs along with seasonal specials, although you can create your own dog as well. Along with your steamed dog and a fresh bun, Carol's offers an array of condiments and toppings that cater to all types of different taste buds.
The meal would not be complete without one of Carol's perfect sides to accompany your hot dog. Some sides include but are not limited to a bag of chips, freshly made coleslaw, and mac & cheese.