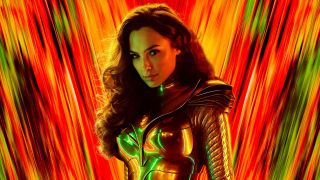 Courtesy of Tech Radar
Following the success of the original in 2017, Wonder Woman 1984 (WW84) released in theaters, and on Home Box Office (HBO) max on December 25, 2020. The film has received mixed reviews, scoring a 5.4/10 on IMDB, and a 59 percent on Rotten Tomatoes.
 WW84 was originally set to release in December of 2019, but after several delays, was pushed until June 5 2020. However, due to the coronavirus pandemic, the release date was delayed for a final time, and finally released on December 25 of 2020. 
DC comics is one of the first studios to release a movie on a streaming service, as well as in theatres. Disney underwent a similar process with the releases of both Mulan, and Soul. Despite the similarities in releasing on streaming platforms, Disney's movies did not release in theaters.
Upon WW84s theatrical release, the film grossed $39.2 million in the United States and Canada, along with $113 million across other countries, totalling $152.2 million in total. As a result, WW84 is likely to cause over $100 million in losses for the studio, due to its disappointing box office performance.
On a brighter note, the film did have a more successful performance during its month long stint on HBO max. A total of 23 percent of viewers subscribed to the service in order to stream WW84. Additionally, the film surpassed Hamilton as the most watched straight-to-streaming title of the year. In total, the film reached 2.25 billion minutes watched on HBO max, which is roughly 14.9 total viewings of the film.
As the COVID-19 pandemic continues to impact the global community, it is likely that theatrical releases of movies will continue to be lackluster, however the streaming success of WW84 is indicative of a bright future for straight-to-streaming releases in the coming months