Cruz accuses mainstream media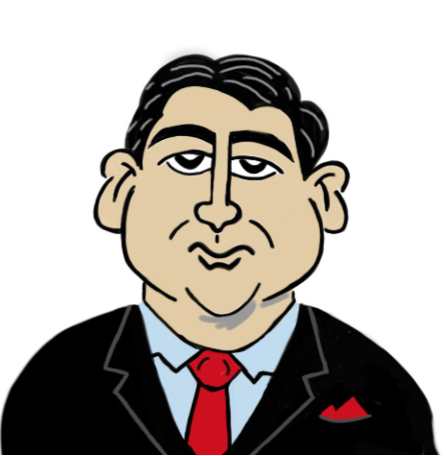 Hang on for a minute...we're trying to find some more stories you might like.
   Senator Ted Cruz launched an attack on the "liberal media" for delivering biased questions to Republican Candidates during an October debate.
  Apparently, Cruz's definition of liberal is anyone that doesn't attend the homophobic sermons that he attends in order to promote his candidacy.
  Cruz, after remaining relatively silent, jumped to the rescue of his fellow Republicans after they received objectionable questions. However, the question that warranted his spiel was quite topical and related to his stand on the debt limit, something he was obviously unprepared to speak about.
  In his speculative rant, Cruz condemned Consumer News and Business Channel (CNBC), for intentionally asking demeaning questions to the Republican Candidates who were present. In reality, the "demeaning" question asked by one of the moderators was in regards to his opposition of raising the debt limit.
  Can you believe it? How dare the moderator pose a question to Cruz that he would rather not answer and force him to turn the media into a scapegoat. They must be working for the Democrats.
  Throughout his tirade, Cruz made reference to multiple questions such as "Ben Carson, can you do math?" and "Marco Rubio, why don't you resign?"
  His incredible skill of twisting words and facts, one that many politicians have, came in quite handy here. Once again, in reality, the questions posed by the moderators were taken out of context and were actually quite appropriate.
  Dr. Ben Carson was questioned about the specifics of his tax plan for the United States, leading to a debate concerning the practicality of his theory and a question of the budget assumptions it used. According to Cruz, this doesn't count as a "substantive issue the people care about."
  I, for one, would like to be well-informed of future plans and their possible shortcomings. Maybe that's just me.
  Rubio's 'unfounded' question was similarly warranted. Rubio has taken it upon himself to play hooky from his job as Florida Senator in order to run for the Presidential election. This, to my knowledge, is something that the American people are quite interested in. If a presidential candidate holds his current position with such a disregard, how can we trust him as our president?
  Despite the fact that the majority of Cruz's rant was unprovoked, I acquiesce that, in some cases, questions by the moderators could have been delivered with a bit more tact.
  However, it seems that Cruz's sudden hatred for the "liberal media" was nothing more than a poorly concealed attempt to dodge the question he had been asked, and, coincidentally, had never legitimately answered.
  Congratulations, senator, you succeeded.