UConn Health Center welcomes future medics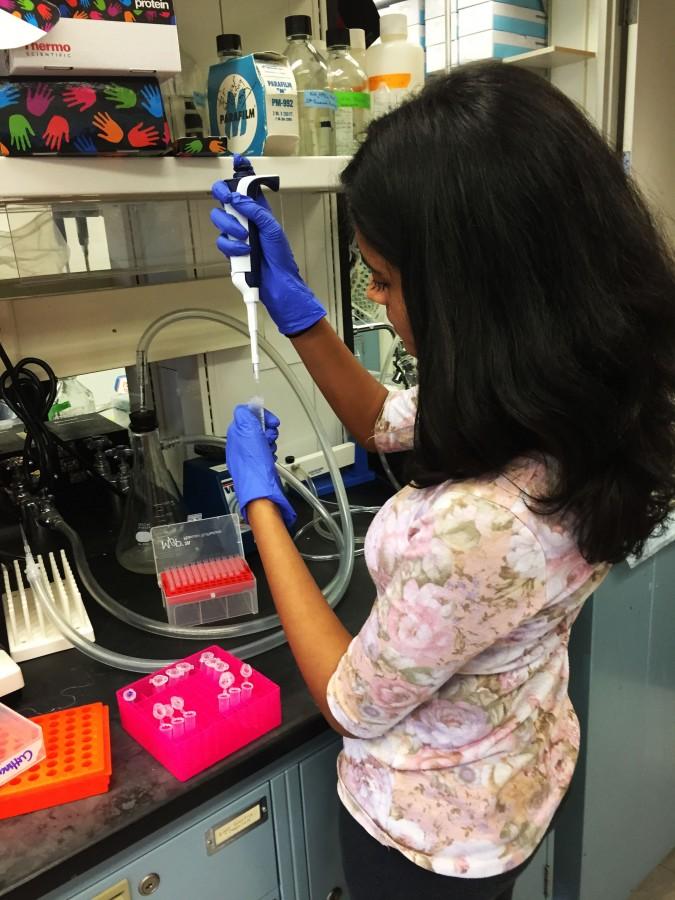 Isabel Wagner, Staff writer
October 30, 2015
Thanks to the collaboration between the high school and the University of Connecticut (UConn) Health Center (UCHC), rising seniors have the opportunity to research timely real world health conflicts while being supervised by UConn graduate students.    
Former School-to-Career consultant Cyndi Stern, current School-to-Career Coordinator Kristi Ohanesian, former Science Department Leader Fred Myers and UCHC microbiologist Sandra Weller created the internship in 2003. The two-week long internship is designed to give students opportunities researching topics often not covered extensively in high school. It is also used by the graduate students to improve their teaching skills.
In its twelve years of existence, the program has allowed the teaching and mentoring of 120 people, as it can only accept ten students per year.The program does not accept any student who wants to do an internship to build up their college resume; it accepts students who are interested in science, medicine or medical research who want to get a close an "interest in science, an interest in medicine or medical research and just want to get a close up look at what the world of science research is like," Ohanesian said.
The candidates are usually students who have taken Advanced Placement Biology junior year and understood the basic concepts of the course. They have been selected by their teachers to apply.  In order to apply, one must complete a portfolio stating the reasons why they should be accepted into the program.
Some students were spoken to about the opportunity their sophomore year and had their eyes on it for a couple of years prior. The internship is very different from what students are used to doing in their lab periods. They work in the laboratory on topics like genetics, biochemistry and sometimes diseases like osteoporosis.
"Typically these worlds don't collide. The high school labs are very controlled, not often as frustrating or real as real life. I think it's good to get as much exposure and experience seeing what it's like on the next level as possible to see what you're interested in doing," science teacher Tim Walsh said.
Walsh is the liaison between the high school and the health center, and his job is to get the students set up with their labs at the beginning of the session and to intervene if there are any scheduling issues or other problems.
"This group was great; they are very independent and self-regulating and made the two weeks of the summer very minimal for me, so it was great," Walsh said.
Some students who have taken the internship have agreed with Walsh and even added on saying that they enjoyed the real life applications and problems they have to try and solve. According to senior Shruthi Voleti, she was looking into medical research as a possible career.
"It showed me that science research was a possible career option," Voleti said.
Overall, teachers and students have positive opinions of the internship and would recommend it to anyone who has an interest in medicine and medical research.
Ohanesian said, "It is very unusual and rare for high school students to be able to do this kind of research and actually work in a laboratory and do real, cutting-edge research. It's a valuable experience to learn what you like and what you don't like."