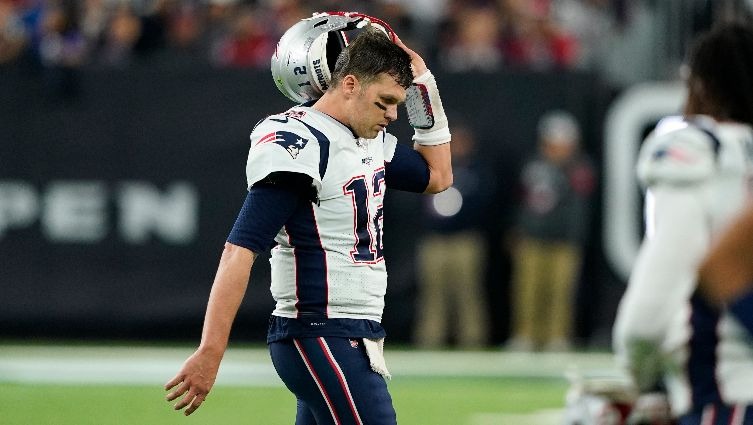 Courtesy of NBC Sports
Since the day I was born in 2003, I have been exposed to championship after championship as a Boston sports fan. In my lifetime there has been five Super Bowl wins, three World Series wins, one NBA championship, and an NHL championship. The surplus of success has not prepared me for much failure. The Red Sox, Celtics, and the Bruins have had many seasons not making the playoffs but I am not a huge fan of any of those sports. The biggest sport watched in my household is football.
And ever since I was born, the Patriots have made the playoffs all but one year, and they had an 11-5 record that year. They went to eight straight AFC Championship games (2011-2018), nine super bowls, and won six of those. I have never seen failure; I have never seen quarterback Tom Brady not be in a Pats jersey, and never seen the coach Bill Belichick not on the Patriots sideline.
I am not ready for the pain of a failing organization like the Redskins, Browns, or Dolphins and what their fans experience week in and week out. I do not believe the dynasty is over: I believe Brady will stay, Belichick will stay, and the 2020 season will be another Superbowl competing season.
First let's start with the most important person in the Patriots formula of success: "the comeback kid" "the GOAT" Tom Brady. Over the course of the season, he got more and more frustrated with coaching, his wide receivers, and his offensive line. As the season concluded it looked like the end of his era. Offensive Coordinator, Josh McDaniels (the coach he was closest to on the team), was speculated to leave for a head coaching job with another team, Julian Edelman dropped a game losing catch, and overall he was frustrated with the organization.
But now that we get farther away from the end of the season it is getting brighter and brighter for New England fans. Reason one: Offensive coach Josh McDaniels looks like he is staying as all teams who fired their coaches have already hired their next head coaches. Reason two: Brady has a company flagship in Boston and was seen posting about his Boston Store. Reason three: the Kraft family has had a long and good relationship with Brady. The Kraft family expresses that they strongly want Brady back and have convinced him into many smaller contracts and changes to them for many years. Reason four: the organization has never been threatened with a Brady departer so they will pay up to make Brady stay.
Even though there was speculation of a Belichick departer as well, the media said the chances were small that he would join the Giants, but former Pats special teams coach Joe Judge took the head coaching job. I believe the chances of him leaving are zero. He will stay a couple more years as the head coach of the Pats and retire with the team. After his retirement, McDaniels will carry on Bill Belichick's agenda in New England. Year after year there are interviews, speculations that he would leave but he never does. He is getting groomed to carry on another chapter of the dynasty, with a new young successor of Tom Brady.
Maybe this is more of what I hope will happen due to me being a Pats fan, but with the facts I presented, I truly believe the dynasty is not over.