Mesa Buffet offers variety and sabor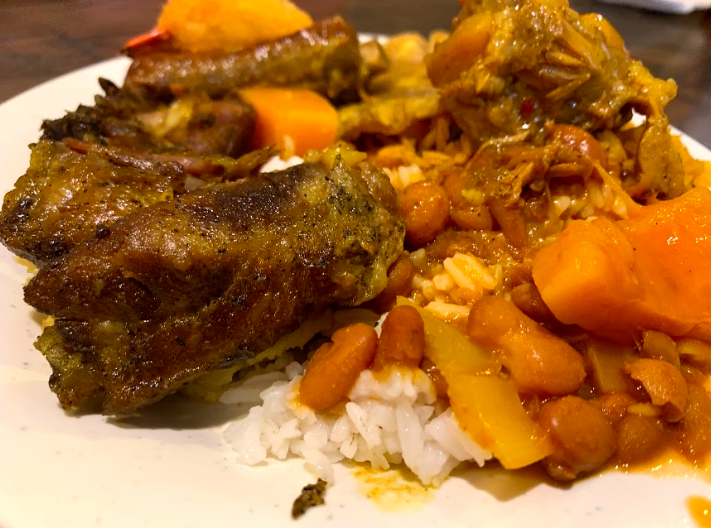 Just over the Connecticut line in Springfield, Massachusetts, sits Mesa Buffet, the only Spanish buffet in New England. Opening its doors in November 2017, the restaurant features authentic style Hispanic cuisine and desserts, making it the perfect place for Latin food aficionados.
While Chinese buffets are found in numbers, Mesa Buffet stands alone as the only vendor in New England that allows an "as much as you can eat" dining experience for popular Hispanic foods. While the majority of the foods are Puerto Rican, other dishes pay homage to other Latin countries.
The restaurant has two hot bars, a soup bar, and a cold bar along with an array of desserts in the back. The buffet area is surrounded on two sides by booths and a bar in the rear. The seating is rather cozy, but fits well with the family atmosphere of the restaurant.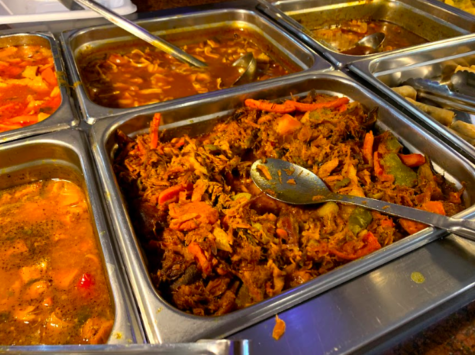 The buffet features a variety of Puerto Rican-style foods from mofongo to arroz con habichuelas and carne asada. During my time there, I tried a little bit of most of the staple Hispanic foods. I was pleasantly surprised by the amount of variations on rice that was available. I tried the arroz con habichuelas, arroz con pollo, arroz con puerco, etc. My favorite food item there was easily the mofongo, not too salty alongside the pork rinds, with a hint of sweetness from the plantains.
But my favorite section of the buffet was probably the cold bar. A fan of fresh tasting foods, I like raw vegetables, but my absolute favorite item was the seafood salad. A combination of a zesty sauce with crab and chopped veggies, it was the perfect topping to my salad.
While the desserts were good, with some standouts in the dulce de leche and the tres leches cake, some of the other desserts, especially the cookies, were stale. The arroz con dulce was a little too chewy with a lack of sweetness, giving it somewhat of a watery taste. However, with the eclectic menu of dessert options, there is at least one option that will be appealing to diners.
While the restaurant is relatively new, business has already outpaced the size of their location. On weekends, the line to eat is sometimes out the door. At the very least, the restaurant should consider offering seating for those who choose to wait.      
And, of course, the distance can be overwhelming, but since most of us are willing to drive over an hour to get a Krispy Kreme donut, Mesa Buffet is well worth it. Offering traditional taste, at a reasonable price, Mesa Buffet raises the bar for Spanish restaurants.