New faculty come to the high school
Bella Podgorski and Anna Green
November 8, 2017
Geometry and Statistics teacher Meghan Glanovsky worked at Newington High School as a math teacher prior to coming to the high school. She has also taught at the middle school and elementary school levels. She has two sons, three and five years old, and a three month old daughter. "I am looking forward to getting to know students and staff. I've met some great people so far," Glanovsky said.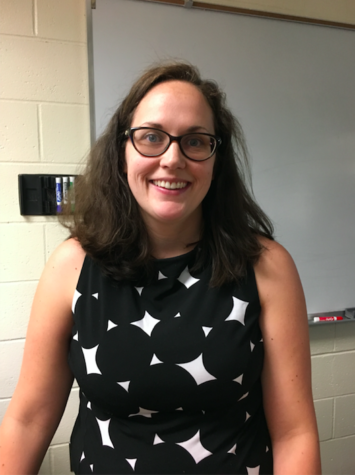 Special Services Clerk Patricia Vinci worked at Lewis Mills High School in Burlington for 14 years. Vinci has been thoroughly enjoying her time at the high school so far."Everyone has been welcoming and friendly. I have enjoyed meeting all the new people and learning about FHS," Vinci said.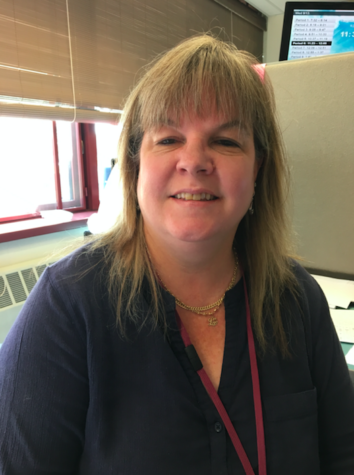 Before coming to work at the high school, Attendance Clerk Kim Fiorino worked as a substitute office clerk in the Wethersfield school system. At this prior job, she answered phone calls, worked with attendance, welcomed and signed in visitors, distributed mail, and copied projects. "Everyone here at Farmington High School is very welcoming and supportive. I hope to add to  their reputation as an outstanding school district," Fiorino said. She can be found in the attendance office during the school day and the main office after school until four o'clock.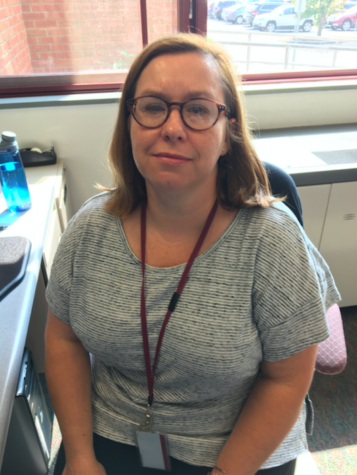 Counseling Secretary Kira Crimi worked at Aetna as a Senior Administrative Assistant prior to coming to work at the high school. Crimi looks forward to getting to know the students each year at the high school. "My experience at FHS had been great so far! Everyone has been very helpful and welcoming. I hope I can continue getting to know the students and faculty this year," Crimi said.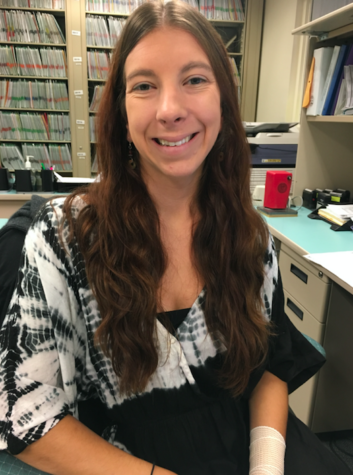 Science teacher Malcolm Zawacki worked as a waiter at an assisted living facility prior to coming to the high school. He also worked as a Physics tutor at his university. He looks forward to the team focused and collaborative atmosphere of the school system. "This is my first full-time teaching position and I couldn't be more excited to have a whole day's worth of time and a whole school's worth of resources at my disposal.  I've thought about this career for a long time, and after years of staring at the road ahead, I finally get to hit the ground running," Zawacki said.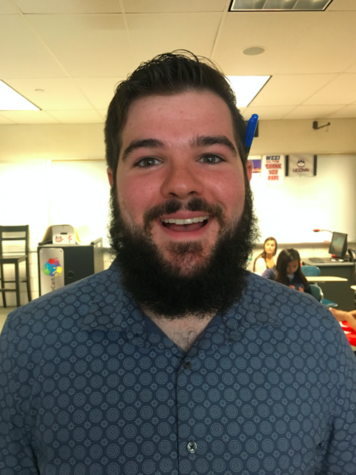 School Social Worker Jessica Wright worked at the McCall Center for Behavioral Health in Torrington prior to coming to FHS. I oversaw the prevention department where we offered everything from community-wide programming to in-home parenting services.  We also provided prevention and early intervention programs to local middle school and high school students," Wright said. She splits her time between the high school and Union Elementary School. "It has been quite a learning experience and I'm loving working at both schools.  All faculty and staff have been very welcoming and helpful," Wright said.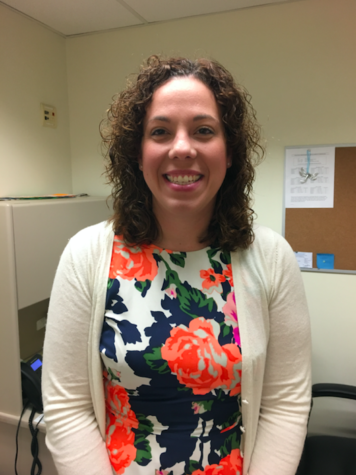 Prior to coming to work at the high school, technology education teacher Jeffrey Teravainen taught woodworking at New Milford High School for the past eight years. His hobby is renovating houses, as he has also worked in residential construction. He has his B.S. in Technology Education from CCSU and his M.A. in Educational Technology from the University of Saint Joseph. "The students and staff at FHS have been incredibly welcoming, so I am looking forward to working with all of them. I am also particularly excited about participating in the Habitat for Humanity and Rebuilding Together programs," Teravainen said.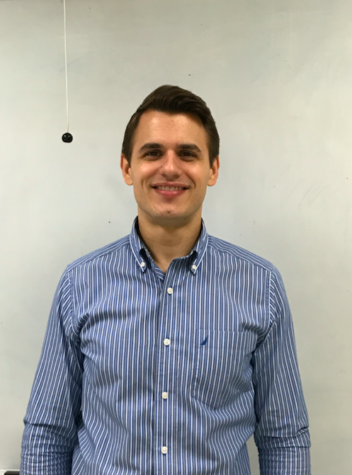 School Counselor Diana Emond previously worked at The Bridge Family Center as a community therapist and as a clinician at an emergency residential program for at-risk youth. Emond then worked as a school counseling intern at Irving A. Robbins Middle School and a paraprofessional at West Woods Upper Elementary School. In addition to being a counselor to students of all grade levels, Emond is the AVID 9 Counselor, focusing on college and career readiness. "I am excited to be joining a wonderful school counseling department full of talented staff. The Farmington High School Counseling Department does so many things to support students and families, and I am excited to be a part of this team. I am also very excited to be a part of the AVID site team," Emond said.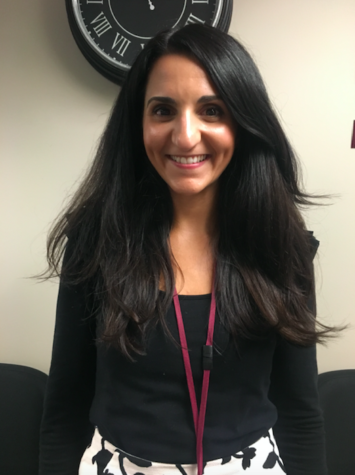 Spanish teacher Stephanie Ocasio previously worked at Global Communications Academy in Hartford, also as a Spanish teacher. She has also had a position in insurance as an auto claims adjuster and worked at Walgreens. "I love it here already, and I am very happy with both the school, its students, and faculty," Ocasio said.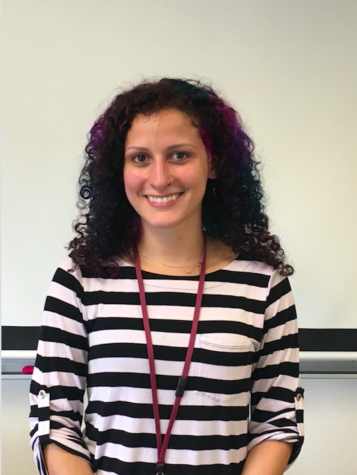 Former Special Education Secretary Megan Zelms has moved positions to the new Attendance Secretary. Zelms is looking forward to interacting with students and being part of the busy atmosphere of the attendance office. Although Zelms' former position exposed her to student names, she did not interact daily with students. She now has the opportunity to speak to students and parents each day. "I feel that the days go quickly and each new school day brings new experiences. I am thoroughly enjoying my new position and I feel the school year is going to be great," Zelms said.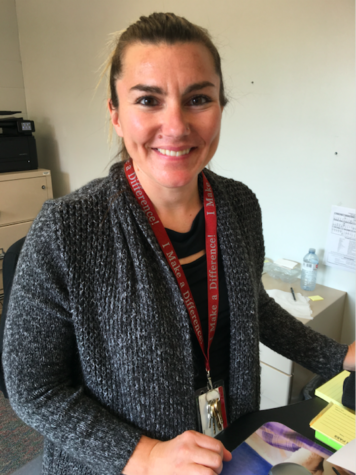 History teacher Julie Grossman came to work at the school after working at Granby High School. She graduated from the University of Connecticut the year prior and teaches World History I and US History Honors. "After only a few days of teaching in the building, I have been impressed with how curious and, more importantly, how kind the students are, so I am excited to work in this environment," Grossman said.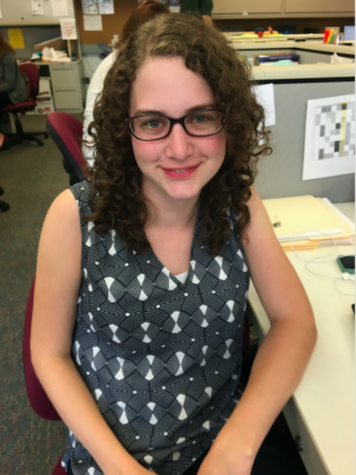 As the new orchestra director, Shannon Prouty is looking forward to her time here at the high school. Prior to coming here, she taught middle school band and orchestra. Prouty is a fan of classical music along with cats and coffee. "I am looking forward to making great music with 171 talented musicians," Prouty said.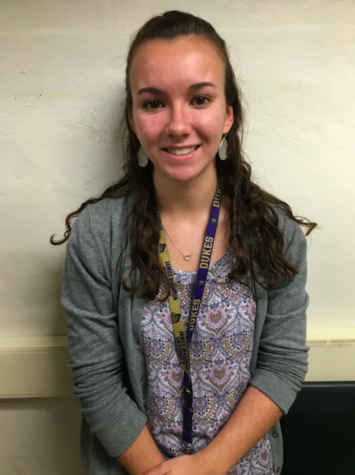 Math teacher Patrick Skerker is looking forward to teaching three sections of college prep Algebra II and Algebra II Honors. Prior to teaching here, he completed his bachelor's and master's degrees in education at the University of Connecticut.. During that time, he also student-taught at Bulkeley High School in Hartford and spent a year interning at East Hartford Middle School. Outside of his math classes, Skerker enjoys running. "Professionally, I'm looking forward to being involved in a school where everyone is excited to be there every day. On a more personal level, I'm excited to get involved in clubs and sports at FHS, the track team in particular," Skerker said.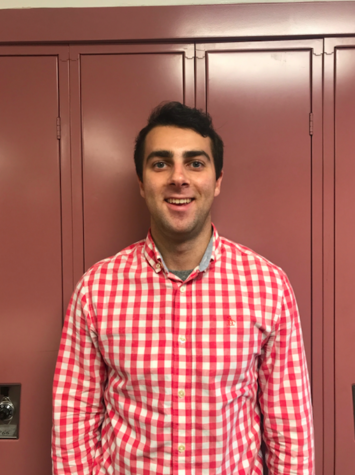 Spanish teacher Peri Stevens came to work at the high school after student-teaching and interning at EO Smith High School and Windham High School. She graduated from the University of Connecticut with her bachelor's degree in Spanish and World Language Education and her master's degree in Curriculum and Instruction. "I am looking forward to working with a great department, school and group of students to connect the Spanish languages and cultures back to our community," Stevens said.