Experience key for baseball team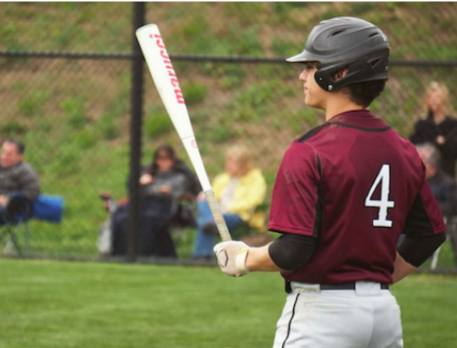 Hang on for a minute...we're trying to find some more stories you might like.
Led by senior captains Brendan Quigley and Brooks Mihalek, the baseball team is looking to build off valuable experience gained last season. The Indians finished last season with an 8-12 record and qualified for the Class LL state tournament. However, the team did face defeat when they lost to Stamford 10-5 during their play-in game.
With many returning varsity starters, the team will have plenty of experience for this upcoming season. Junior Pat Arnold believes that the experience gained from last season will help the team this Year.
"Last year was a time for me to get all the kinks out and get used to playing varsity baseball. After grinding hard all offseason, I expect to come out this year and be better than last year; that's always the goal, just to be better than you were before," Arnold said.
Last year's team averaged a hit 25.6 percent of the time, the leading hitter being junior Alex Sowinski, who averaged hits 34.4 percent of the time. The Indians also scored 71 runs paired with 144 hits and averaged an Earned Run Average (ERA) of 4.18 runs.
Junior Dante Colagiovanni hopes the team can make a deep run into the state tournament.
"I'm looking forward to hitting some home runs with my teammates. We got some real nice power this year with all of the work we've put in the offseason," Colagiovanni said.
According to Arnold, the team's upperclassmen participated in a strengthening program called Driveline over the offseason, allowing some of their pitch velocities to increase by five to seven miles an hour. Some returning players also participated in batting clinics where they taught young kids how to properly hit and got to practice their own swing mechanics.
"I expect this year's team to show a lot of success this upcoming season. I think we've all been putting in the work throughout the entire offseason and once we come together as a team I think the sky's the limit for this year's squad," senior Jake Rappaport said.
Though the team will be looking to make a serious impact throughout the season, they will also be looking to have fun.
Varsity head coach Mike McGuire believes the team will hit and pitch well this year and believes the experience gained last year will help them succeed this year.
"There is no teacher better than experience. We return 6-7 varsity players who were starters most of last year," McGuire said.
The Indians play Enfield at Tunxis Mead Field at 3:45 p.m on April 10.