Presenters discuss student rounds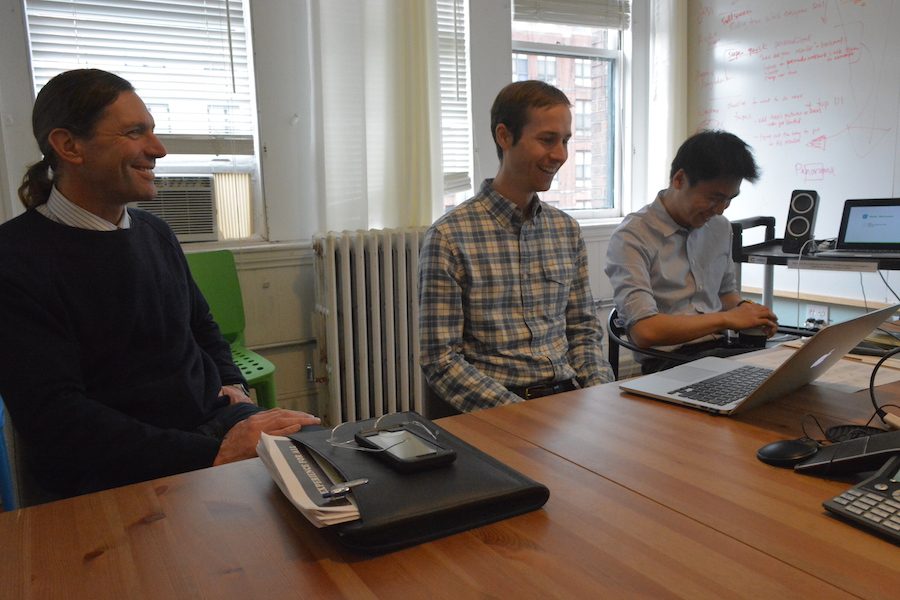 Bella Podgorski, Managing Editor
February 9, 2017
On January 26, students traveled to Boston, Massachusetts to Panorama Education to interact with, explore and present to the company about student rounds.      
Seniors Kristy Pan, Ryan Witter, Emma Sherrill and Navva Sedigh as well as Assistant Principal Curt Pandiscio and Assistant Superintendent Kim Wynne attended this event.
Panorama is a company whose primary focus is to improve student outcomes by helping schools and districts act on data. Currently, located in Boston, Massachusetts, they support 6,500 schools, 40 states and 15 countries.
According to Professional Services Manager Jillian Steckloff, Panorama has been working with Farmington Public Schools since the company was founded in 2012. One of the co-founders, Chief Executive Officer Aaron Feuer spoke to these students and administrators about the student rounds process.
"The reason we chose that particular group of students to go to Panorama is because they have the most experience with rounds of any current students. As such, we felt that they would be able to make a clear presentation and would be capable of responding to questions from Panorama," Pandiscio said.
In addition to meeting with the CEO, students also met with the company's design team, Terrence Fradet and Roger Zhu, members of the Outreach team, Ben Mark and Elizabeth Loehr.
"My favorite aspect of the day was meeting with the CEO, Aaron Feuer, and with the employees, whose passion for their cause was clear. Learning about how the startup company became successful and learning about the different job responsibilities and how people ended up at Panorama was really fascinating," Sedigh said.
After these meetings and sessions concluded, the students ended the day with giving a presentation about how students rounds in Farmington are unique.
"We visited Farmington this fall to observe the instructional rounds. We quickly learned how special it is that students are included in this process and wanted to share the their perspective with the rest of the Panorama team," Steckloff said.
According to Pandiscio, this visit was not only a learning experience for educators and Panorama employees, but also for students alike.
"From Panorama's perspective, the presentation help them understand how powerful student voice is and probably gave them some ideas about how they can help other districts do work similar to what we are doing in Farmington," Pandiscio said.