NoRA's takes the [cup]cake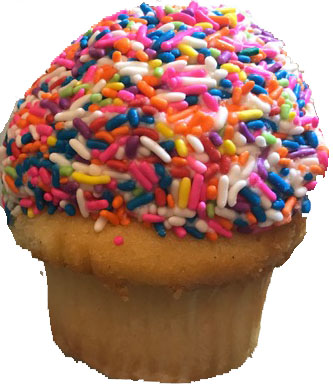 Out of all the foodie trends to emerge in recent years – macarons, cake pops, anything nutella-related – gourmet cupcakes have been among the most popular and widely available. The maturation of this trend can be seen in the specialty cupcake shops and bakeries across town.
Different bakeries have put different spins on every aspect of the dessert, with a variety of flavors, frostings, sizes, and other characteristics. With that in mind, we set out to find cupcakes from local establishment that best balanced these qualities.
Based on a survey of 277 students and teachers, three cupcake shops were chosen as finalists, out of a possible ten shops. The top three locations were NoRA Cupcake Company, Truffles Bakery, and Cake Gypsy. Using these results, we blind taste tested a vanilla cupcake from each of these cupcake shops.
NoRA's Plain Jane cupcake came out on top as the winner by way of its freshness and creative, appealing appearance. On top of a light vanilla cake was a buttercream frosting rolled in rainbow sprinkles. The taste and appearance of the cupcake slightly edged out the plain vanilla cupcakes from Cake Gypsy and Truffles Bakery.
At first glance, the cupcake from NoRA had a brighter color that was distinct and made its appearance very appealing. Despite having more frosting than the other two cupcakes, the taste of the cupcake itself was delicious, accented with a touch of vanilla. The light, spongy texture made the cupcake even more addictive. The amount of sprinkles that were added on top added to the appeal of the cupcake.
According to Director of Operations at NoRA Cupcake Company Heather Kelly, the idea for the shop, "all started in a bar." NoRA's originally opened in Middletown in 2011 and has since expanded to a Canton and West Hartford locations. The company hit its five year mark this past New Year's Eve.
"In general, our cupcakes are larger than most other cupcakes. We are also constantly experimenting and coming up with new flavors. To come up with the names and flavors, it's usually just us trying to transform our current cravings into cupcake form. Plain Jane is pretty popular because you can't beat a basic cupcake," Kelly said.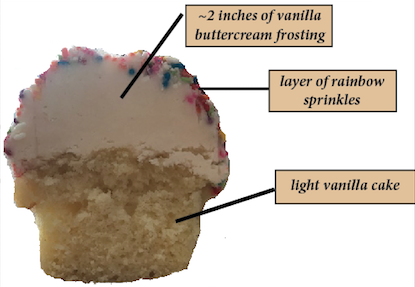 MJ Martinez
Although we only sampled the most basic cupcake, NoRA offers numerous varieties of cupcakes that come in all shapes and forms. These include basic cupcakes as well as more elaborate flavors, like tiramisu cheesecake and dulce de leche. The wide range of offerings means there will likely be something for everybody's tastes. Alternative items from their menu include vegan friendly and gluten-free cupcakes.